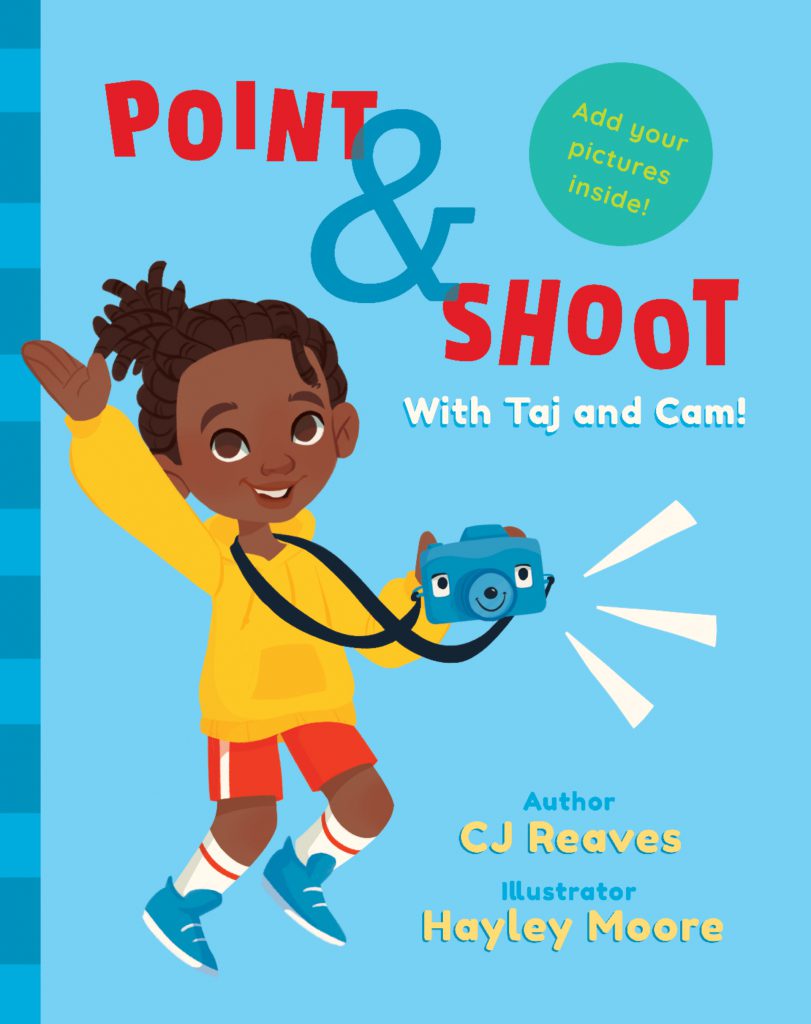 Book Review
Point & Shoot with Taj and Cam BY CJ Reaves
Point & Shoot with Taj and Cam, is an interactive children's photography book that allows children to show their creative side. Each page has a blank space and alongside an assignment for children so they can click and fix those pictures in the book and build their 10-page portfolio. Taj, a young boy who has a digital camera called Cam. Taj likes to take pictures with Cam, join Taj and Cam on their fun and adventurous photography journey.
This book is like an activity book that encourages children to become a photographer and give them creative inspiration to see this beautiful world through the camera lens.
Taj and Cam are self-reflected characters inspired by the author's daily adventures as a photographer. They inspire and encourage children to pursue photography as a career or even a hobby, but with a vision.
This book is perfect for young and creative minds.
Grab your copy from Amazon.

https://www.amazon.com/Point-Shoot-Taj-Cam-Reaves/dp/0578809451/ref=sr_1_1?dchild=1&keywords=cj+reaves&qid=1609096832&sr=8-1
Instagram: https://www.instagram.com/tajandcamchildrensbooks/