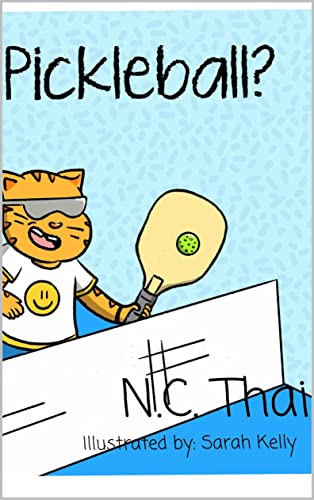 Pickleball? by N Thai
Pickleball! What is this game and most importantly, are there pickles involved?
A little cat is curious to know about Pickleball, and this book is like a cute guide that introduces children to this fun game. This book explains Pickleball with attractive illustrations and adorable characters who inspired children to play this fun game, so PICKLE ON!
Pickleball is a fun sport similar to tennis, badminton, and ping-pong. Beyond being fun to play, it offers benefits for all ages.
Pickleball is perfect for kids who love sports and it keeps kids active and helps with balance and agility.
If you are trying to find a new sport for your kids, then Pickleball is an excellent choice.
Perfect for 3+
The book is available on Amazon.