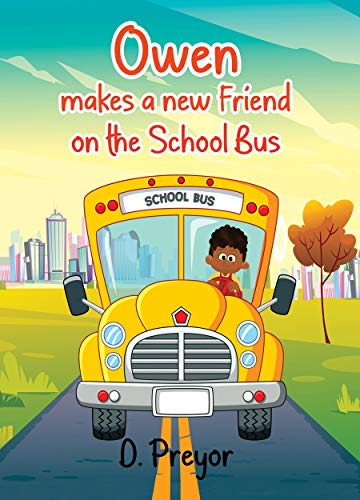 Owen Makes A New Friend On the School Bus By D. Preyor
This book is a very cute and sweet story of a young boy Owen, who recently moved to a new state. He is very excited about that first time he rides a bus to his new school and nervous too because he doesn't know anyone there.
He had so many experiences during his bus journey on the first day of school, riding the school bus, exploring new things from the window and he made a new friend too.
Illustrations are amazing and beautiful so kids can easily understand this story with the pictures themselves.
This book also focuses on bus safety rules and manners for children so they can learn how to behave in a school bus.
This book teaches children about diversity, friendships, and overcoming fears of the unknown. Overall this book is fun, entertaining and an adventure ride for children.
Perfect for 3+
Grab your copy from Amazon.
This book is available on Amazon, Barnes & Noble
My website www.authordpreyor.com for signed copies