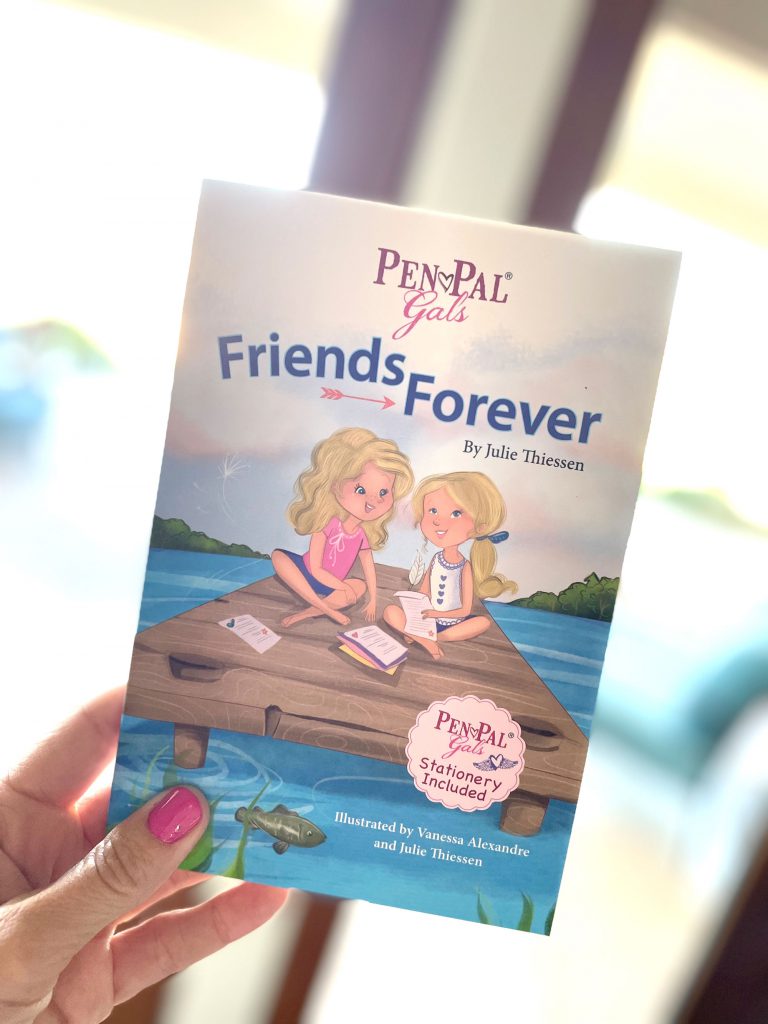 Pen Pal Gals: Friends Forever by Julie Thiessen
Writing letters is a significant way to let your friends know that you're thinking about them, how much you miss them, and this charming book exhibits to children the true meaning of friendship.
Pen Pal Gals is a captivating story of the friendship of Reese and Addie, two beautiful girls who meet at Camp Lake Shore during their summer vacation. They connected instantly and spent their whole time together doing Swimming, boating, laughing, listening to music, and a lot more.
Reese and Addie became best friends, and they didn't want to leave each other, so they decided to write letters to each other to stay connected. Follow these two girls to know how they continue their friendship without meeting each other.
The story teaches about love, caring, friendship, teamwork, and dealing with difficulty. It is such a cute and adventurous story for children that shows them how we can make friends or stay connected with them without the internet.
Perfect for 5+
Grab your copy from Amazon.