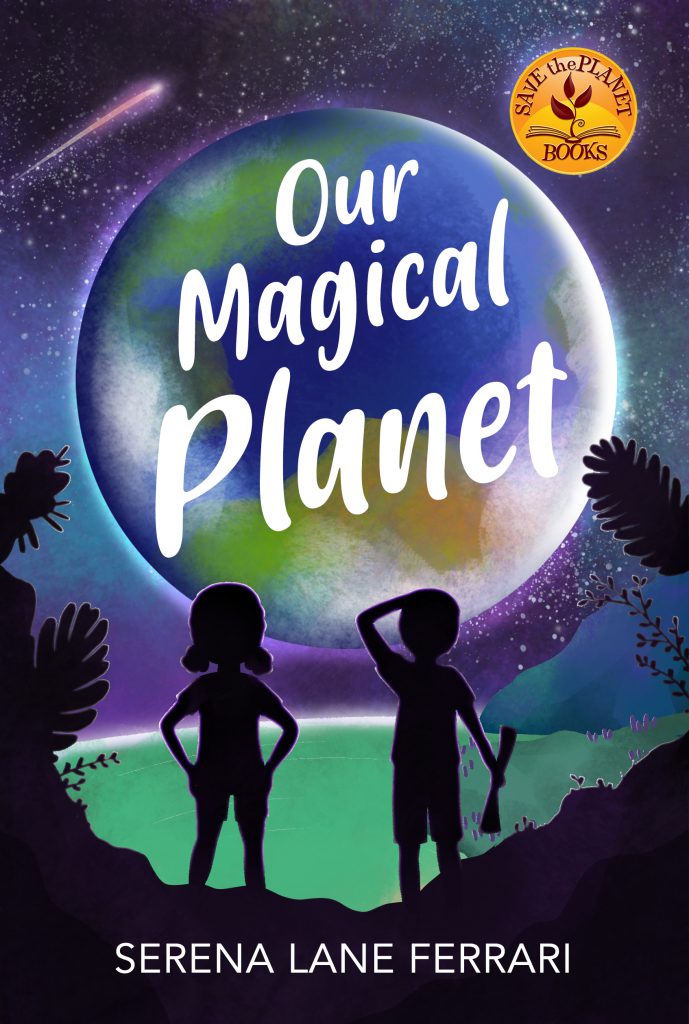 Our Magical Planet: We Are Earth Protectors – The Ocean Mystery by Serena Lane Ferrari
OUR MAGICAL PLANET: TWO STORIES, ONE BOOK
We Are Earth Protectors
Sophia and Liam have different choices, Sophia loves to read mysteries, and Liam loves to read about space, aliens, and the milky way. But when Sophia and Liam find a secret path in the magic forest that leads them to another planet. Join them as they get a special mission to help save the Earth's ecosystem and animals from extinction.
The Ocean Mystery
Join Tabatha seahorse and Lionel Crab as they travel across the oceans on a quest to solve the mystery of missing colors from the Great Barrier Reef and decide to spread awareness about plastic pollution in the oceans.
As we all know, several animal species have been driven to extinction, aquatic animals and sea creatures suffer because of plastic and waste in the oceans.
Our one small step can bring a big change, so we all should come forward to save our beautiful oceans, sea creatures, and animals from extinction.
The illustrations are vibrant and colorful pages filled with aliens, spaceships, and sea creatures, making this book a fun adventure journey for kids. This captivating book encourages children to learn more about marine animals, threats to ocean life, plastic wastage, and the climate crisis.
Perfect for 6+
Grab your copy from Amazon.