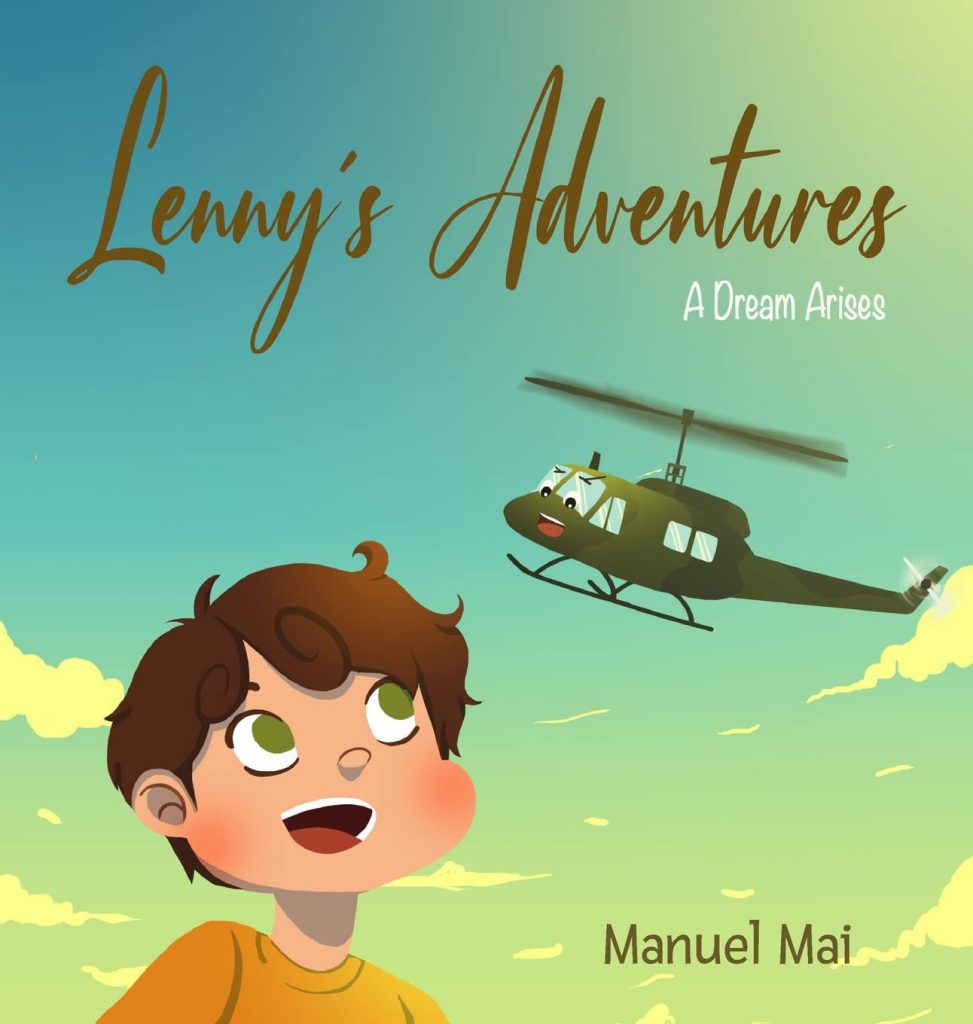 Lenny´s Adventures – A dream arises by Manuel Mai
Lenny's Adventures is all about dreams, hope, self-discovery, and self-belief and encourages young children to follow their passion, believe in themselves, and not lose courage regardless of failures and setbacks.
This book follows a nine-year-old boy called Lenny, who wants to become a helicopter pilot. Lenny and his family go to a funfair, the Stoppelmarkt, there are so many rides, games, and food stalls, but Lenny feels sad. He doesn't want to play any game or eat anything, but when he sees a big helicopter stall, his eyes lit up with a shine, and now he knows what he really wants. So join Lenny's exciting journey to know how he accomplishes his dream of becoming a helicopter pilot with the support of family and Bello, a cute helicopter friend.
This adventurous book motivates children to follow their dreams and helps them overcome their fear and anxiety about trying something new.
This book is perfect for those who like to fly high, who love to dream, or who love to become a pilot.
Perfect for 5+
Grab your copy from Amazon.
http://www.lennys-adventures.com/