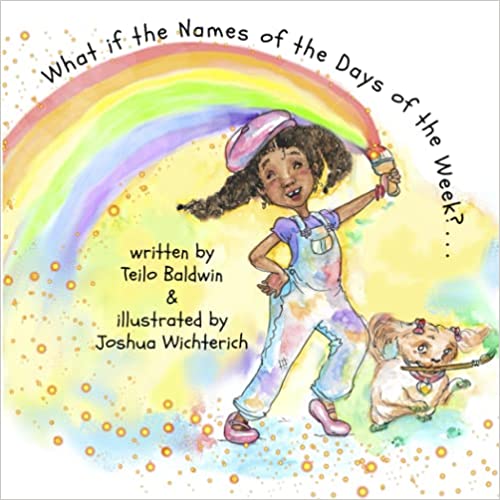 BOOK REVIEW
What If the Names of the Days of the Week?… by Ms. Teilo Baldwin
Wow! A fun and imaginative story that gives children a beautiful message of staying creative and soaring through your imagination.
This story is about a cute little girl who has a wild imagination. One day she thought, What if the names of the days of the week were replaced by body parts like tummy-day, nose-day, hands-day, toes-day. Read on to see what this young girl and her dog think of how we could spend these days.
Beautiful watercolor illustrations give us a warm and cozy feel.
I love the book cover, and it's enough to grab the attention of little ones.
This book is perfect for nurturing a kid's imagination and inspires them to paint this world with beautiful colors of love, kindness, and laughter.

Perfect for 2+
Book is on Kickstarter process so you can order your book here:
https://www.kickstarter.com/projects/tbaldwinauthor/what-if-the-names-of-the-daysref=nav_search&result=project&term=what%20if%20the%20names
This book is available on Amazon.