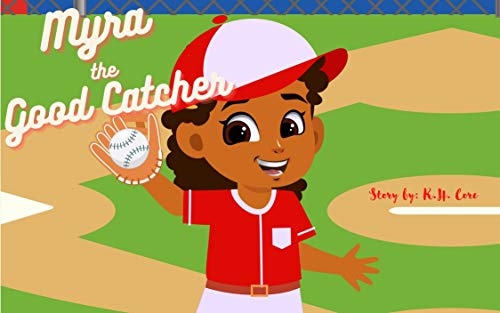 BOOK REVIEW
Myra the Good Catcher by K.H. Core
Myra is the best catcher on the baseball playground, and she never misses a catch. One day, when she practices with her friend Graham, she misses three catches in a row, and a kid in the playground makes fun of her. She felt embarrassed and went home.
Myra started doubting herself, and all she was worried about was how she would face the kids at the playground tomorrow?
With the help of her mom and Graham, she learns that everyone has a bad day, but we can overcome it with self-belief and strong willpower.
I loved the conversation between Myra and her mom about how she teaches her about self-belief and acceptance and turns her bad day into a happy one.
This book helps children overcome their negative thoughts and teaches them to believe in themselves during uncertain times. Illustrations are colorful so that children can understand the story by the pictures themselves.
I am sure children will enjoy this inspiring story of Myra that says anything is possible with belief and determination.
Perfect for 3+
This book is available on Amazon.