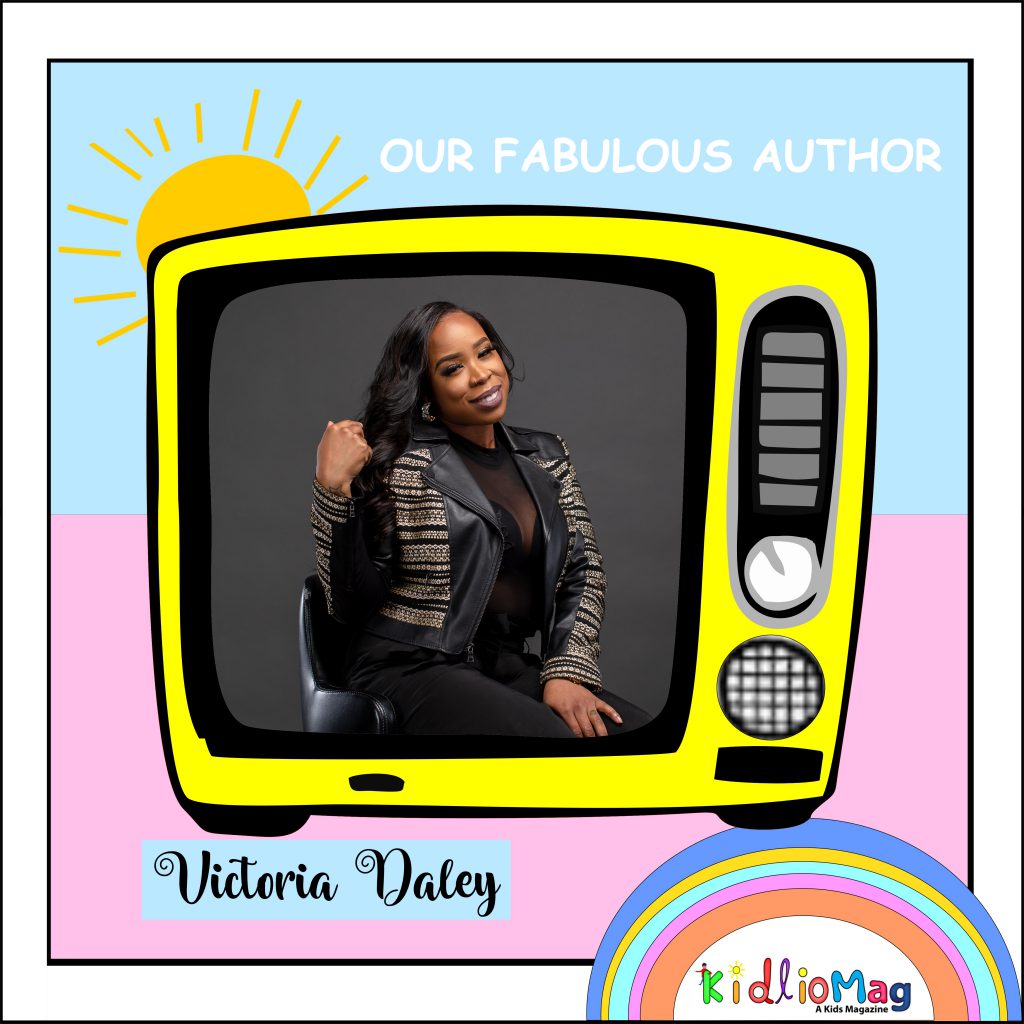 Q: First tell us something about yourself ?

I am a 2x self-published Author , Educator ​and a full time Mother to a beautiful now 6-year-old girl, who's helped birth the chronicles of the Mias World Book Series. I was born and raised in Canada with a Caribbean background and currently residing within the Greater Toronto Area. Becoming an author was definitely not in my plans growing up however, I always enjoyed helping and sharing my personal experiences with others. I have a pretty close-knit family and a large supportive "village" whom I greatly appreciate and depend on tremendously throughout my life journey. I am fun, loving, outgoing , caring , Independent , resilient …I can go on! If there is anything I know now is to always love, be proud of yourself and your accomplishments big or small. I enjoy reading, dancing karaoke and having a "good time".
My goal as an Author is for readers to first know that I am human, real I am not perfect. To share my personal experiences with the world with hopes to inspire and encourage positive dialogue between parents and their children surrounding the topic of co-parenting or separation.

Q: How and when your journey started as a writer?

My journey began as a writer following the separation between my copartner and I . My daughter was young and had many questions. After numerous discussions and trying to explain to my daughter that she was a " lucky girl and had two homes and two of everything" , I used the dialogue and turned it into a manuscript. I wanted to also help and encourage other families that may be experiencing similar situations.

Q: When did you write your first story? Is it published or not?

I wrote my first story at the end of 2019 however it wasn't published until 2020. Both books in my series are currently self-published and copy written.

Q: Tell us something more about your books?

I currently have two fun and colourful books in the Mia's World Book Series. First book titled, Mommy Lives Here and Daddy Lives There. Second, Birthday Party at Daddy's House. Both books are written from a child's perspective and share a truthful message highlighting the positives while being in a co-parenting relationship. They celebrate the dreams and love children have for their parents despite their living arrangements and circumstances. 

Q: Why do you choose kids as your reader ? is there any specific reason?

Representation Matters, it was important for me to have the little children that look like me including my daughter to be inspired. My Book series was birthed based on my own co-parenting experience; I was determined to break any emotional barriers that my daughter may have felt or would have felt based on my relationship or inability to positively co parent at that time. I want to help and encourage other children that may be in a negative co-parenting or separation situation.
The topic of co-parenting is important for all ages.
Q: How did these stories and characters come to your mind?

I believe this was my purpose; my situation led me to my purpose. I wanted to use a real life example ; representation really does matter. It's important for children that look like me to be able to see themselves as an Author or a positive role model in society.

Q: Do you want to give any message for your readers?

Be kind to one another , everyone's situation is unique. It's okay to be in a co-parenting situation, it doesn't have to be a negative thing. There can be so many positives to co-parenting . Check out my website www.miasworldbookclub.ca and IG page @miasworldbookclub