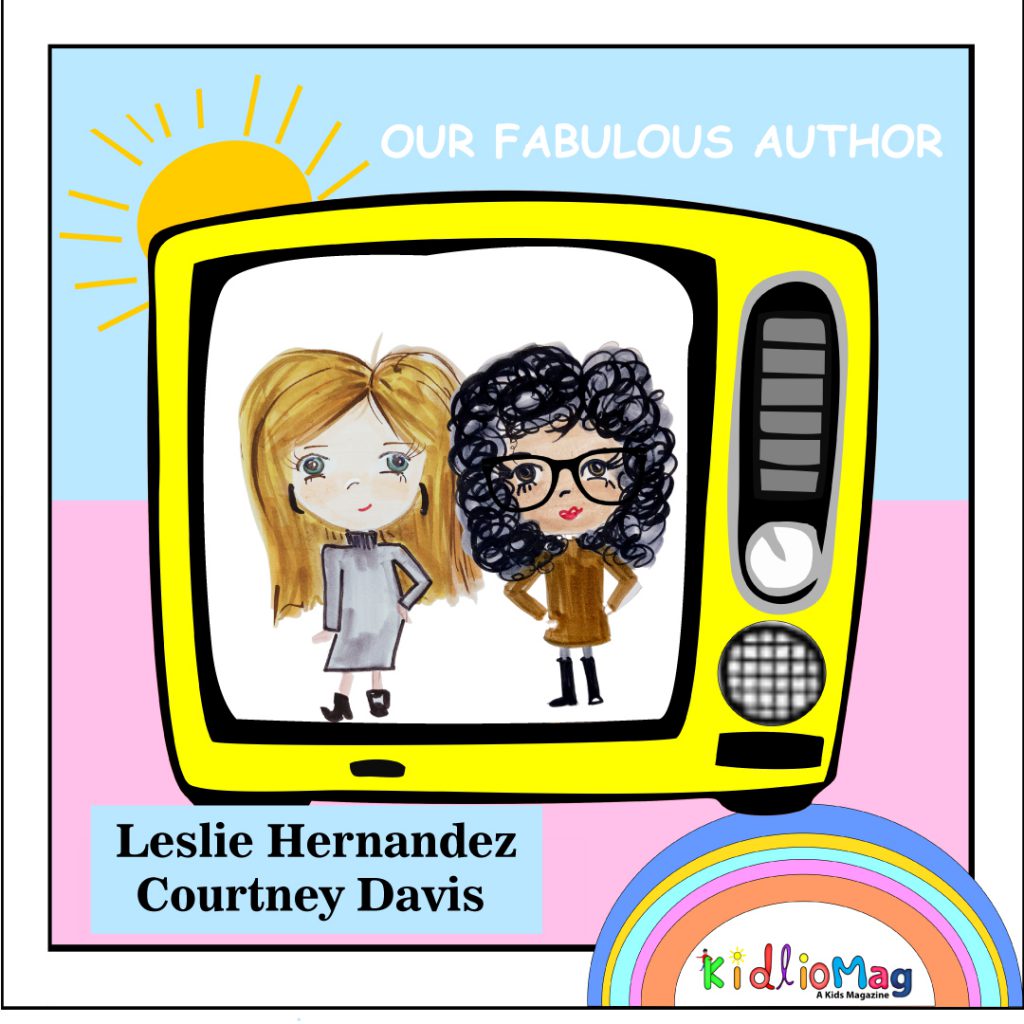 Meet Our Fabulous Authors Leslie Hernandez & Courtney Davis
Q:  First tell us something about yourself?
Leslie: I'm a Baltimore native who is passionate about advocating for equity in education. For over a decade, I've launched educational products nationwide that have helped empower underserved students to build skills in literacy, mathematics, and game design development. My education advocacy extends into my community where I've mentored minority youth on career advancement and opened up the first charter school in Sunset Park, Brooklyn. As a first-gen college graduate, I hold a bachelors from the University of Maryland, College Park and a masters of Integrated Marketing from NYU.
Courtney : Hi! I'm Courtney! I'm a marketer, artist, and dance instructor. I grew up in North Carolina and studied classical ballet, which took me to New York City at a young age. I fell in love with New York and moved back after college to pursue my career in marketing. After working with a number of iconic brands, I found my passion in the education space. My mission in both my professional and personal life is to play a role in advancing equity in education and help young learners realize their true potential.
Q: How and when did your journey start as a writer? 
Courtney: I think we're both storytellers by nature, so it makes sense we ended up working in education publishing – which is actually how we met! We love children's books, and we'd always talk about how little boys could see themselves as firefighters, construction workers, astronauts, and more, while most books for girls showed them only as princesses and ballerinas. We decided to change that, and began work on a children's book of our own. We wanted to create a story that would enable girls of all backgrounds to see themselves and feel empowered.
Q: When did you write your first story? Is it published or not?
Leslie: We started working on our book, B is for Boss Lady in 2018 and self-published it this past March.
Q: Tell us something more about your books?
Courtney: We were inspired to write B is for Boss Lady because there was not a book like it when we were growing up. We created it to be fun and playful so girls of all ages can see a 'career' as appealing and empowering, not boring or intimidating. As two driven and passionate career women, we wanted girls to be able to hold in their hands all that they can be.
Q: Why do you choose kids as your reader ? is there any specific reason?
Leslie: We love children's books! For both of us, children's books were a big part of our childhood and they helped to shape the people we have become. Children start to form their views of the world and themselves through stories, and we think our book can have a positive impact on the way young girls and boys alike see the future.
Q: How did these stories and characters come to your mind?
Courtney: We took inspiration from real life. We created characters that look like the real-world girls of today so that all readers could see themselves and everyone around them in the illustrations. Our boss ladies are all different colors, shapes, and sizes. And the roles also vary– a boss lady could be a CEO or she can be a firefighter! Both are equally important. We hope this wide array of careers can help girls to be proud of their chosen career path, whatever that may be.
Q: Do you want to leave any message for your readers?
Leslie:  We want all readers to see a future that is full of possibilities and we want young girls to understand they can do anything they set out to do.