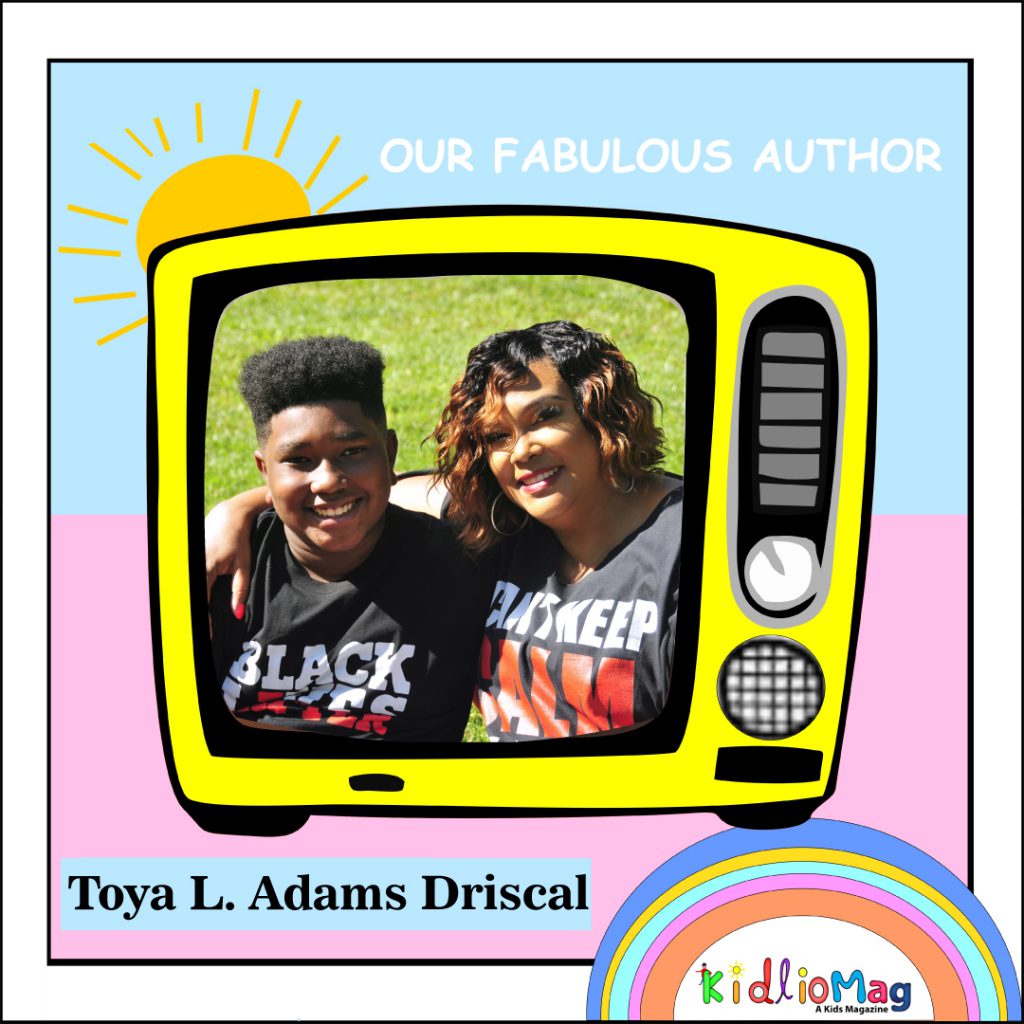 Q:  First tell us something about yourself?
I am a high school English teacher with a Master's in Secondary Urban Education. I have been teaching for 18 years and am married with 3 children (1 biological son, Mason and 2 bonus kids: son Jalen and daughter Jamir). I love to travel, read young adult fiction, binge watch TV shows and sing.
Q: How and when did your journey start as a writer?
I never really thought of myself as a writer although I always loved to write in English class. I started this journey when I decided I wanted to write notes to my son that would help encourage and inspire him to be the best version of himself he could be.
Q: When did you write your first story? Is it published or not?
My first book, A Note to My Black Son… was compiled and published last November (2020) and A Note to My Black Daughter… was published a little over a month ago. I am currently working on book #3 
Q: Tell us something more about your books? 
Both of these books are an expression of the love Black Moms have for their Sons and Daughters! Children need to know that they matter and these notes are a way of doing just that from the one woman in their lives who will ALWAYS be there, good, bad or otherwise. There are so many things in the world that can steal their innocence or make them feel totally defeated; each of these notes, although they convey the same overall message, is an individual expression to each Son or Daughter that might read it on those not so great days! These books can inspire and encourage ANY Son or Daughter on their worst  day to keep on going a little while longer or a little bit further. Each note is a way of telling our Black Sons and Daughters to "straighten their crown"  and NOT allow society to determine who they are because they come from rich legacies of greatness!
Q: Why do you choose kids as your reader ? is there any specific reason?
Unfortunately, these books were born from tragedies that had happened recently in our country. George Floyd's murder was the reason I wanted to write notes to my own sons. I tried watching the video posted of him being murdered by the police and when I heard him call out for his "Mama", it tugged very hard at my heart strings; all I could think about was my own son and the fact that because of color of his skin, he could one day be in the same situation. After creating such an amazing, dynamic, poingant piece for our Black Sons, I started thinking about Breonna Taylor and her murder and knew I had to do something for our Black Daughters as well.
Q: How did these stories and characters come to your mind?
I started writing a letter to my own sons and thought about all of the other Black Sons who needed to hear messages like this and that's how the book began taking form. I reached out to as many of my Black Son Mom-friends as I could to see if they would be willing/interested in contributing to the project and the response was truly overwhelming because almost every Mom I asked, participated in the book. There are over 60 moms in A Note to My Black Son… and there are more than 40 in my second book, A Note to My Black Daughter… I would like to do a part 2 for each book sometime later this year to include even more Moms who would like to express their love to their Sons and Daughters.
Q: Do you want to leave any message for your readers?
Love on your babies while you can because tomorrow is never promised and they grow up so quickly! A Note to My Black Son… and A Note to My Black Daughter… is not only for young children but for Sons and Daughters of all ages because no matter how old we get, it is always nice to know we matter and someone believes in us. Embrace your kids often and say those kind words at every opportunity because it may be the only time that they hear them! If you are interested in being a part of my next book project, please reach out to me on my website, www.toyaadamsdriscal.com.