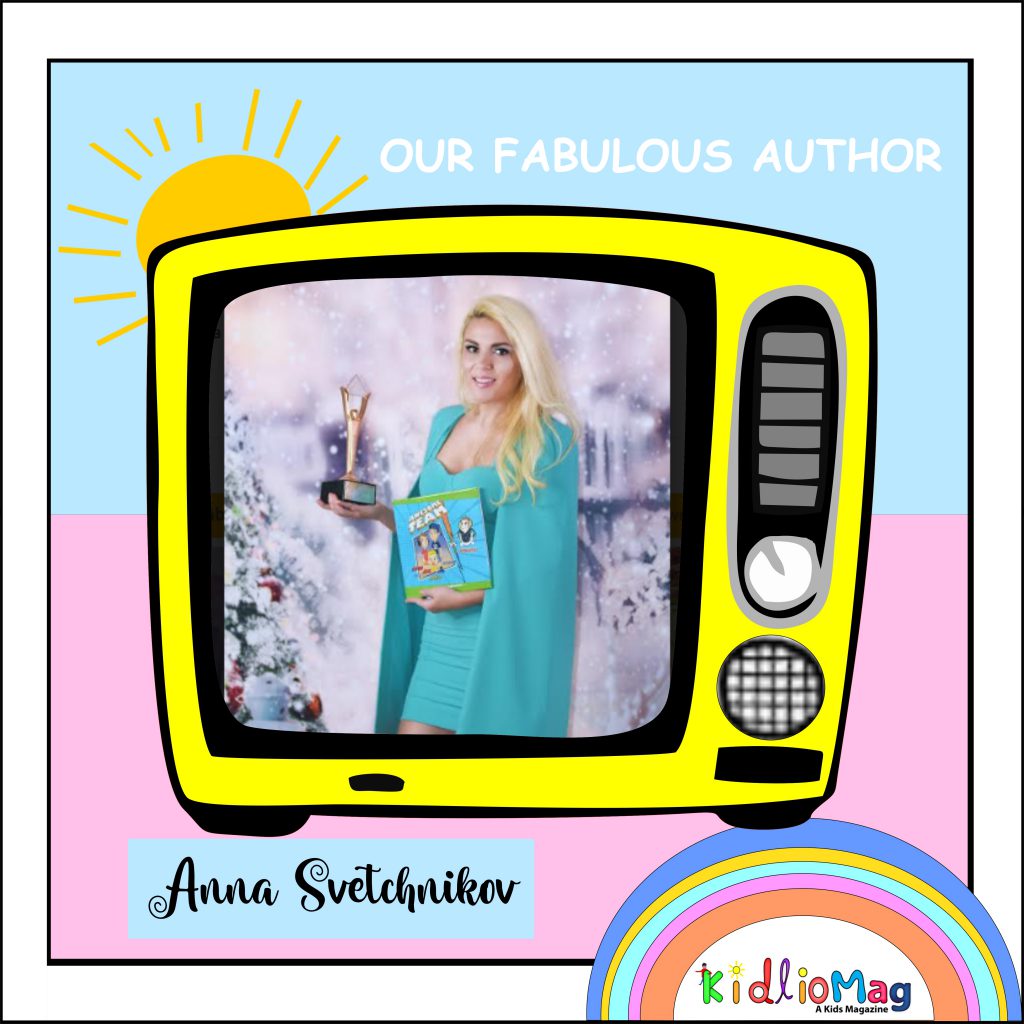 Q: First tell us something about yourself?
I am a mother of three little boys (8,5,1) and a licensed Marriage and Family Therapist. Also, I am a Founder and Executive Director of a mental health organization Longwood Care and Positive Parenting Initiative.
Q: How and when your journey started as a writer?
I started working on two parenting books in 2016. They will be released in March 2021. However, I never envisioned myself as a children's book author until the pandemic started. I always loved spending time with children and coming up with stories but writing my own books seemed like something outside of my comfort zone at first.
Q: When did you write your first story? Is it published or not?
My first children's book was Awesome Team vs CoronaVera. I wrote a book in March 2020 when pandemic just started. I noticed that many of my young clients were very anxious about the virus. I decided to create an Awesome Team who will fight the pandemic. The book is made in a comic style and easy to read for kids. Since we were in quarantine and I am not an illustrator, I took photos of my three children who became an Awesome Team. I also needed a villain CoronaVirus. My mom became that villain. My children and mom really enjoyed the project. After I received positive feedback from clients, I collaborated with an illustrator and published a book.
Q: Tell us something more about your books?
I was very inspired by the success of my first book, so I continued and published 25 books already. Awesome Team vs CoronaVera received three awards – Stevie's Awards Book of the Year, Royal Dragonfly, and Readers' Favorite. My other book I DESERVE MORE received Mom's Choice Award, Readers' Favorite, and Royal Dragonfly awards. I enjoy creating therapeutic and educational stories for children. As a therapist, I would like to teach emotional intelligence through story-telling.
Q: Why do you choose kids as your reader? Is there any specific reason?
I would like to teach children and provide the foundation for the future success. Also, I was always a vivid reader and enjoyed children's stories. I include my children into the process of creating and brainstorming new ideas for our stories. I always ask for their input because it is important to review books not just through an adult lens but also through the eyes of the targeted population. My oldest son is my co-writer for I CAN DO IT series. He even won Dragonfly award first place as the young author in the non-fiction category. My middle son is a co-writer for our series GOOD NIGHT APOLLO. He received Dragonfly award second place in the fiction young author category.
Q: How did these stories and characters come to your mind?
Some characters are representations of my children and others display characteristics of the children I worked with. I always try to find where the need is and to address it in my stories. I focus on important topics such as how to overcome anxiety, depression, anger, and to improve social skills.