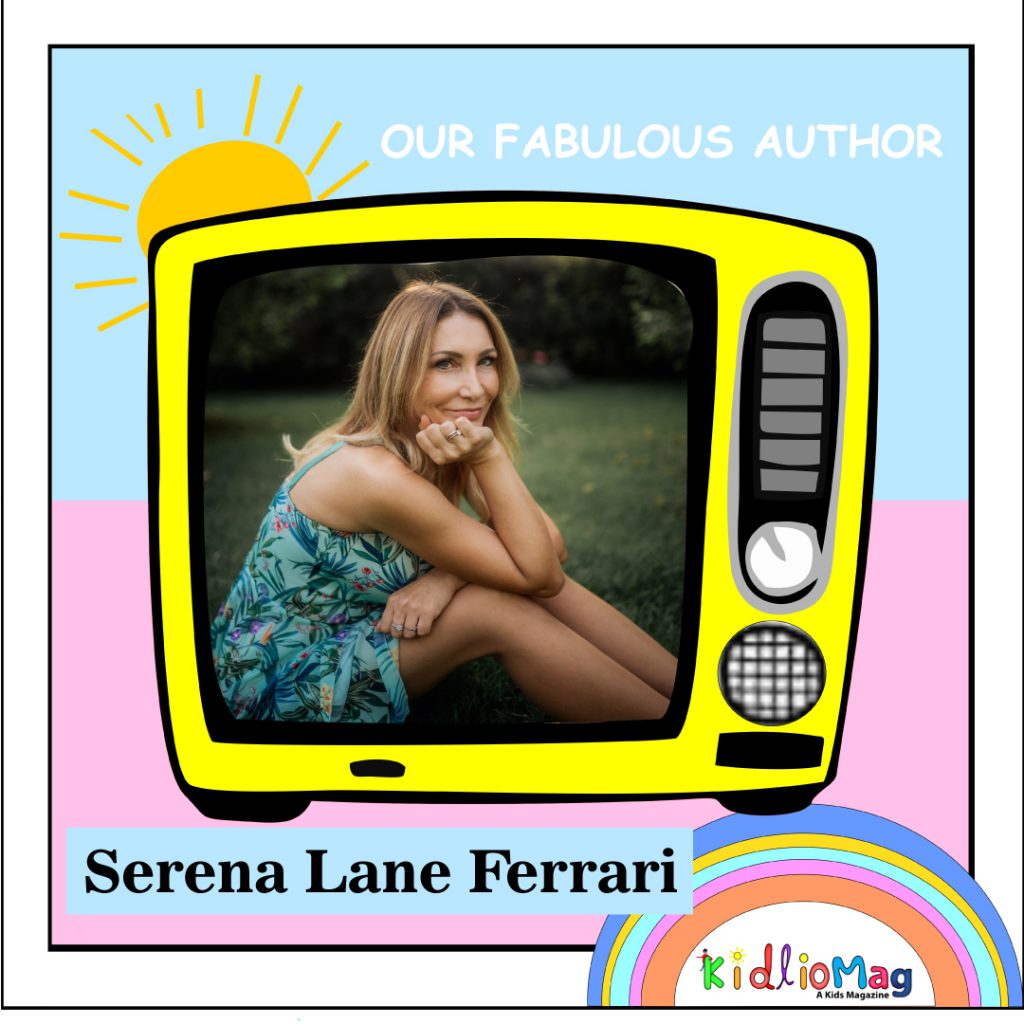 Q: First tell us something about yourself?
I am a mother and an English teacher.
I love to write books for children and teenagers concerning the future of our planet, sprinkled with fun, magic and mystery.
I care deeply about the ecosystem, the impact pollution has upon Earth, the way animals are being cared for and the devastating effects plastic is having upon our oceans.
 Q: How and when did your journey start as a writer?
I have been writing since I was young. I never thought they could become stories for everyone to read. I always used to keep them for myself. I am very happy now that my books are appreciated worldwide.
Just After my son was born, I felt the need to have different books to read to him. All my picture books have important messages and I hope they will encourage future generations to engage with environmental issues.

Q: When did you write your first story? Is it published or not?
My first book was "The Hidden Spaceship" (An Adventure Into Environmental Awareness).
When Amelia and Noah stumble across a spaceship, an out-of-this-world adventure begins! The friends have a very special mission – to help save the Earth's ecosystem.
"The Hidden Spaceship" was published in 2019, but I must admit I had written it 2 years earlier.
 Q: Tell us something more about your books?
I have published 2 book series, "SAVE THE PLANET Books" and "I LOVE MYSELF Books", for a total of 7 picture books, the most popular are:
SAVING TALLY
A picture book that addresses the issue of plastic pollution and how it impacts our oceans and sea life.
CLUMSY NELSON
A story of Self-esteem, bravery, friendship with an environmental message.
JINGO IN THE JUNGLE
A story that shows what deforestation can do on animals and wildlife habitats. The books will also be translated into other languages this year I am currently working with an Italian publisher , my upcoming book will be launched in May 2022.
Q: Why do you choose kids as your reader ? is there any specific reason?
I believe it is incredibly important to read to young children from a very early age. There are lots of studies which show that toddlers and pre-schoolers, who are read to every day, have a larger vocabulary than those who aren't read to at all. There is also evidence that reading to young children can help them to develop cognitively, reading helps children understand the world around them better, develops their listening skills and it helps lay the foundations for them to be able to understand the written word.
Q: How did these stories and characters come to your mind?
Some of them are based on true stories.
I always try to talk to my son and understand which characters he likes the most, he's my best advisor and inspiration.
Q: Do you want to leave any message for your readers?
I hope my stories will encourage kids and teenagers to engage with environmental issues