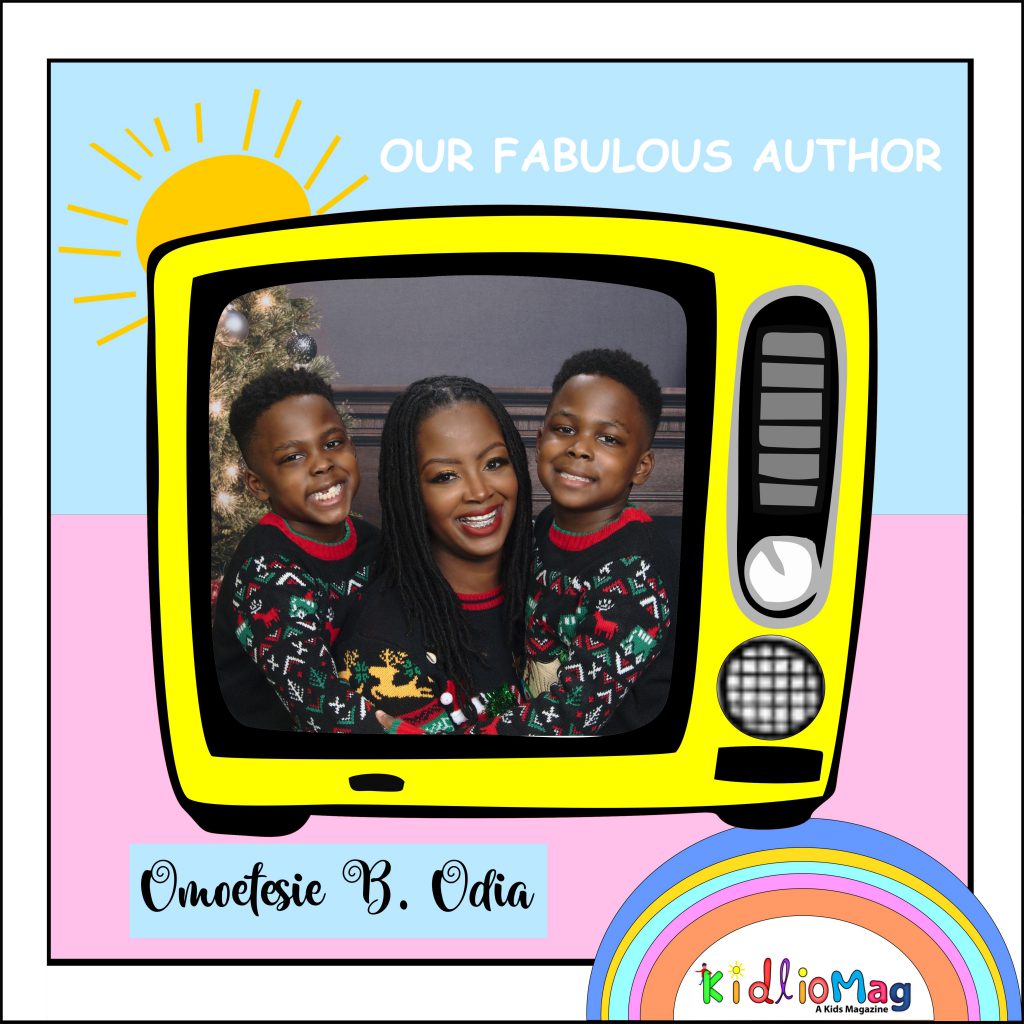 Q:  First tell us something about yourself?
My best title to date is mother which my twin boys have the honor of calling me. During the day I am a Scientist. I am also the host of More of Moe Podcast where I share my personal journey of healing, growing, developing, and becoming who God created me to be. In my free time I enjoy traveling and spending time with my children and friends.
Q: How and when your journey started as a writer? 
Back in August of 2020, I was on my way home from work reflecting on my unsuccessful dating life. During that commute I started to think about the areas I wish men were better in and in that moment, God gave me the words for Little Black Boy It's Okay. The revelation that was given to me was to start with my children and other boys like them. I believe that everything is rooted from your childhood. Little Black Girl It's Okay was written after Little Black Boy It's Okay was written, God gave me the vision for both projects.
Q: Why do you choose kids as your reader? Is there any specific reason? 
Honestly, becoming an Author was completely not in my plans. I'm overjoyed of this journey so far. Being a mother to two little black boys was God's gift to me and I believe being a mother changed my perspective in the way I look at men while dating. I wrote Little Black Boy It's Okay in less than 30 minutes, I believe it came easy for two reasons. The first reason is because the idea came from God and secondly because I want my children to grow up to be whole men. The idea behind Little Black Girl It's Okay came from me talking to the younger girl inside of me. Children are like sponges so writing books with people that look like them is always needed.
Q: How did these stories and characters come to your mind?
I knew I wanted the character from Little Black Boy It's Okay to resemble my children. Oddly enough, so many people have shared that the boy also looks like their son, nephew, etc. which makes my heart smile. My illustrator Cameron Wilson did an amazing job with the pictures in both projects. Once he had the words to both projects, he executed the illustrations flawlessly. It was easy for him to relate current day issues to the illustration in Little Black Boy It's Okay to capture the attention of younger readers. I wanted the illustrations to be clear and direct for Little Black Girl It's Okay.
Q: Do you want to give any message for your readers? 
Yes, I would like to give a message to both parents and readers. To the parents, please use my books as a good conversation tool for your children. My goal as an author is to change the narrative on the way black boys use their emotions and the way black girls feel about themselves. As parents we must be the ones to start the change with our children. To my little readers, enjoy these books and ask the questions if you don't understand.