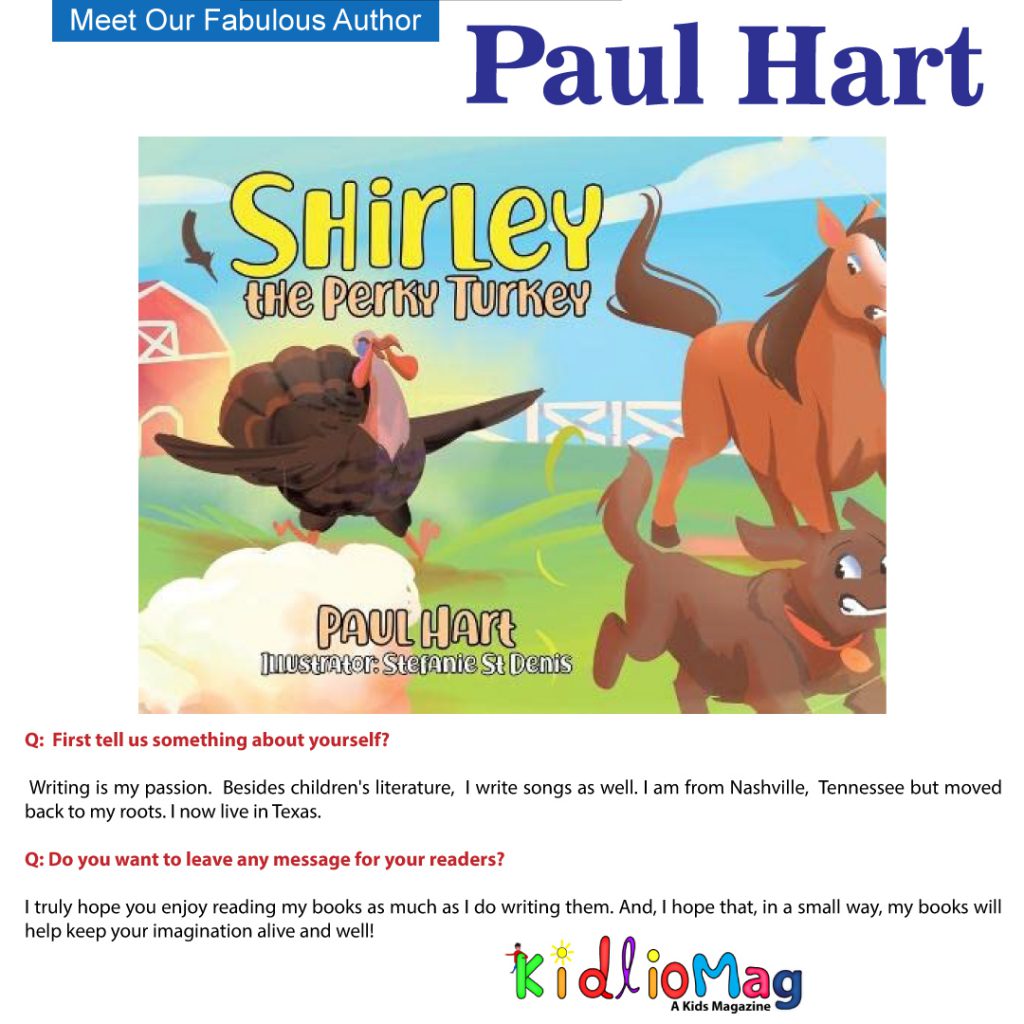 Q – First, tell us something about yourself.

 Writing is my passion.  Besides children's literature,  I write songs as well. I am from Nashville,  Tennessee but moved back to my roots. I now live in Texas.

Q – How and when did your journey start as a writer?
My journey started when I was nine years old. My parents provided me with great books from the time I could read: Little Golden Books, Aesop's Fables, Dr Seuss, and many more.
Q – When did you write your first story? Is it published or not?
I wrote my first story when I was nine. I have since edited it a few times. I plan on publishing that story soon. When I read it to my parents and they liked it, I wrote more.
Q  –  Tell us more about your books?
I want to carry on the tradition of writing children's literature that has a message, or a life lesson in it. Some of my books are written to encourage children to do the right things in life. Others are written with an educational tone.
Q –  Why did you choose kids as your reader? Is there any specific reason?
When you're a child, the magic of a story and the power of imagination is alive. Somehow, as adults, some, if not all of that magic, fades with time. I enjoy writing for children because I know they will be part of the magic that makes the story come to life.
Q –  How did these stories and characters come to your mind?
I'll see a media article about a child going through a certain situation. Or I'll hear from one of my friends about what's going on with their kids. And then, suddenly, a story will just pop in my head. Sometimes they just arrive out of thin air.
Q – Do you want to leave a message for your readers?
I truly hope you enjoy reading my books as much as I do writing them. And, I hope that, in a small way, my books will help keep your imagination alive and well!