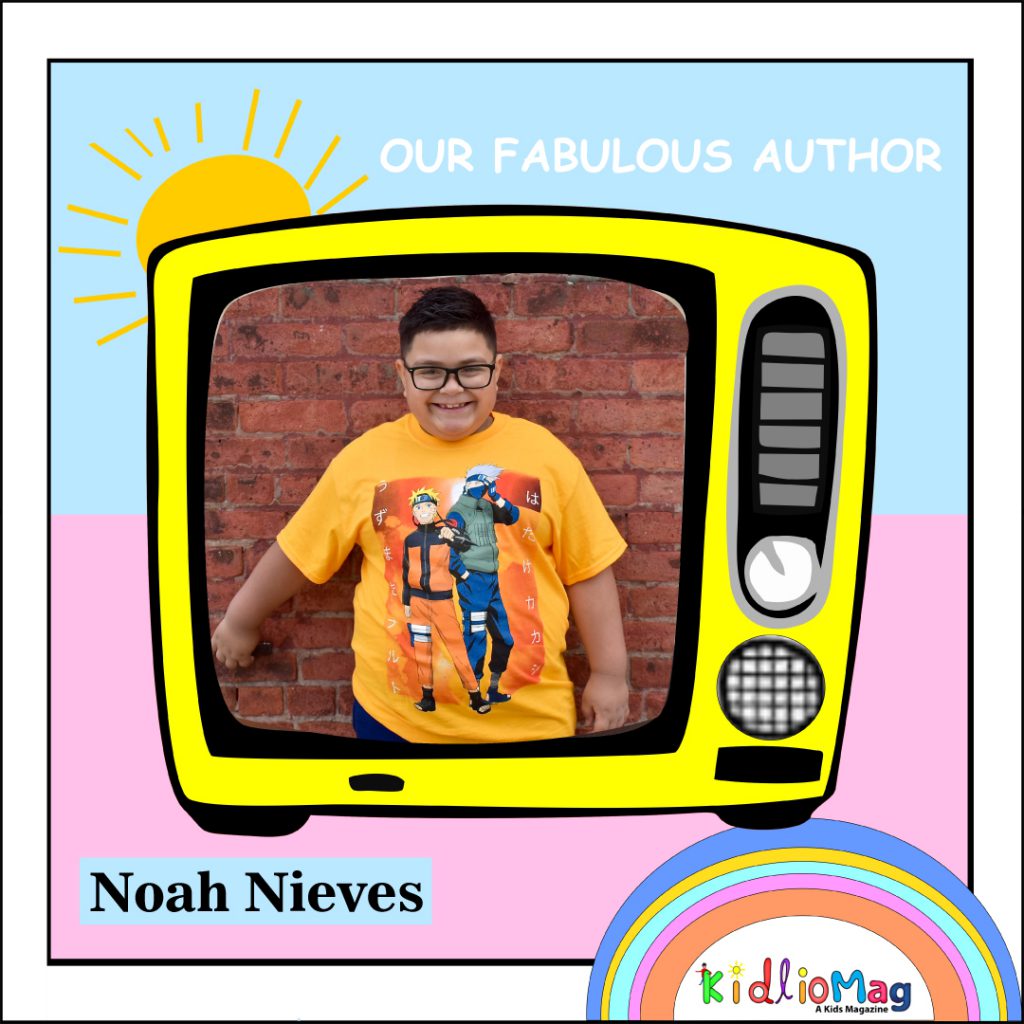 Q:  First tell us something about yourself?
A. I am 6 years old and I live with my parents and my dog Zeus in New Jersey. I love video games, dinosaurs, and fast cars but Godzilla is my favorite of all time. I also love making gaming videos for my YouTube channel Noahkid Game Play of my favorite games to play and how to play them. Me and my mom love to watch my favorite Godzilla and Jurassic Park movies over and over again. One day I would like to write about my favorite dinosaur Velociraptor. I love how fast and smart they are. I also enjoy the park more now that we're on summer break and I can hang out with my cousin. 

Q: How and when did your journey start as a writer?
A. It started when we had to spend so much time at home and couldn't go outside. I asked my mom if I could have a journal like my cousin but we couldn't find a cool gaming-themed one. I asked my mom if I could design one and she said yes! We published it on Amazon just like my story Noah the Kid Gamer. Then I asked my mom if I could write a story about video games or about myself. My mom said yes! I wrote about myself and it was fun.

Q: When did you write your first story? Is it published or not?
A. I wrote it when I was 6 years old. My book is published and my family was very excited. I was still in shock I didn't know what to do so my mom told me to be proud. 

Q: Tell us something more about your books?
A. My first book is a kid writing journal that is video game themed. I designed it to be super fun and colorful and called it Game or Lame. My second book is my favorite because it's about me. Noah the Kid Gamer. I love playing video games but I realized that being outside with my friends is more fun.

Q: Why do you choose kids as your reader ? is there any specific reason?
A. I'm a kid myself I'm only 6 years old. I want to share with other kids things that I've learned.

Q: How did these stories and characters come to your mind?
A. The characters are my parents and me because the story is about me and how my parents showed me another way to enjoy my time and other ways to play.

Q: Do you want to leave any message for your readers?
A. Playing video games is fun but playing outside with friends is more fun! I want other kids to see that they can do anything they want to do.Noahkid Game Play! Look out for me I have more ideas to share with you all!