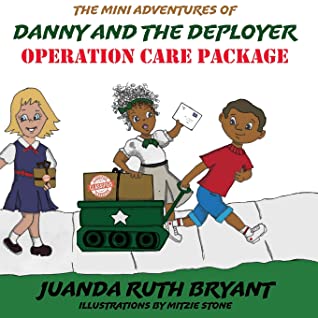 Book Review
Operation Care Package by Juanda Bryant 
Operation Care Package is the second book in the Danny and the Deployer book series. I feel amazed how the authors choose diverse subjects for their books, and they want to help children and parents in every possible way.
Danny and his friends were missing their parents, so their teacher asked them to write letters to their deployed parents. Danny told the Deployer about the letter, so he told him to send a care package to his dad. Then the Deployer tells him that, "A care package contains things a loved one needs or wants, and It's a way to show them that you miss them and care for them."
Join Danny and his friends on their adventure to know what gifts they have selected for Dad's care package. It is such an adorable story that provides an idea to keep military kids busy and helps them to deal with their emotions.
The illustrations are beautiful and truly display the real emotions of military children and families. This heartwarming story teaches children about love, diversity, friendship, teamwork, and dealing with different emotions.
Perfect for 3+
This book is available on Amazon.