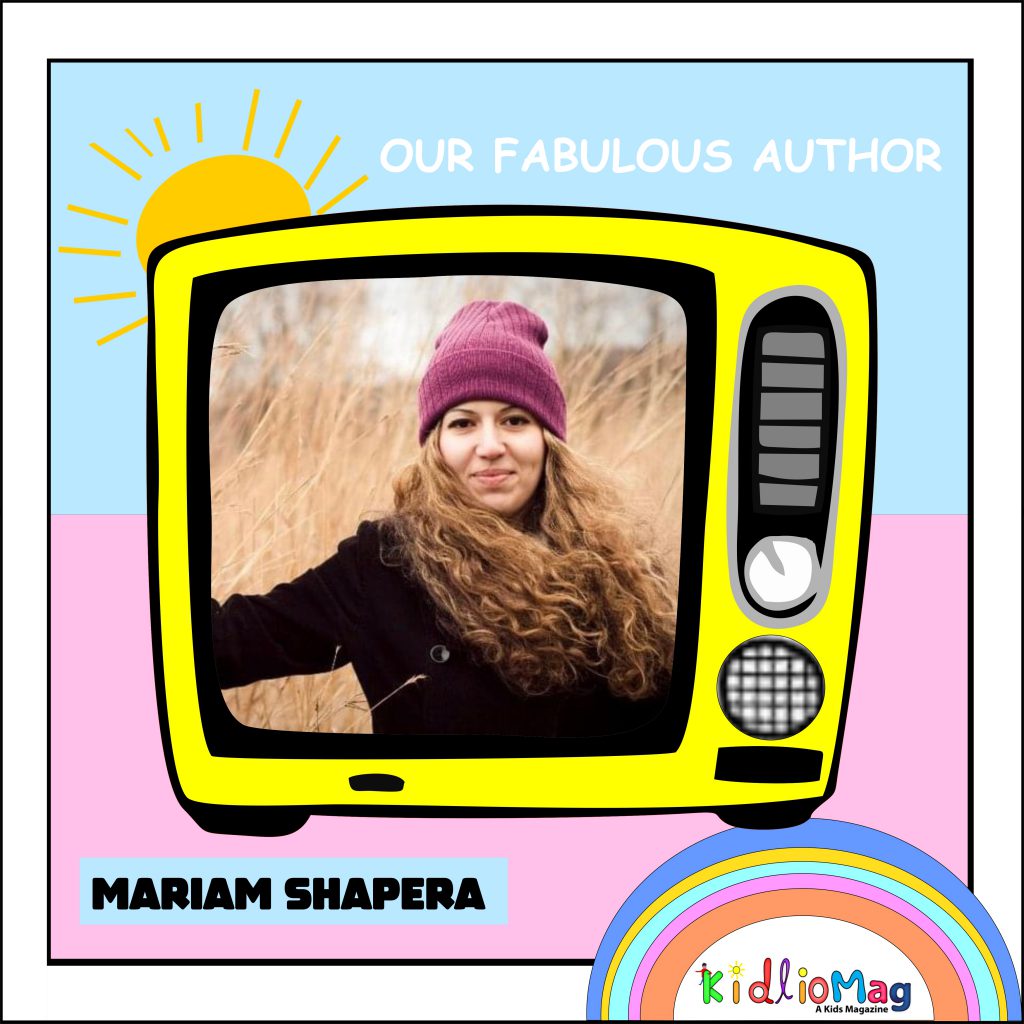 Q:  First tell us something about yourself?
My name is Mariam Shapera. I am a wife and mother of three. I work as a part-time family physician. I love to spend as much time with my family as possible creating experiences with them whether it be traveling or indoor activities. I myself enjoy reading both fiction and non-fiction books and watching movies with my husband.
Q: How and when did your journey start as a writer?
I have always wanted to write a children's book since I was a young teenager. Now more than ever I am inspired as a mother experiencing the mind of three children in front of me every day. I had never found enough time or inspiration before but whilst at home during the pandemic last year and being so close with my children, I felt that was the perfect timing.
Q: When did you write your first story? Is it published or not?
I wrote a few short stories and poems as a young teenager just for fun but this is my first published story.
Q: Tell us something more about your books?
My short stories and poems when I was younger were mostly about friendship and family. This book is inspired by my middle child, whose name is Joseph. It is a story about a young boy who has just written his music and is very proud of it. Then he wakes up to find his music notes are all missing and figures out that they have all flown up to outer space. He then decides to go in search of them.
Q: Why do you choose kids as your reader? is there any specific reason?
Because of the amazing imagination that can be created in a child's mind that I feel should be shared with others thus enhancing imagination of others further. As I mentioned above, being surrounded by young children daily, there are many narratives that can be created to open up a child's mind to further imagination and therefore learning.
Q: How did these stories and characters come to your mind?
The story was inspired by my son, Joseph, who loves music and outer space with so much passion. The idea came to my mind to combine the two themes and create this narrative.
Q: Do you want to leave any message for your readers?
Thank you for taking the time to read this story! You can never ever read too many books!