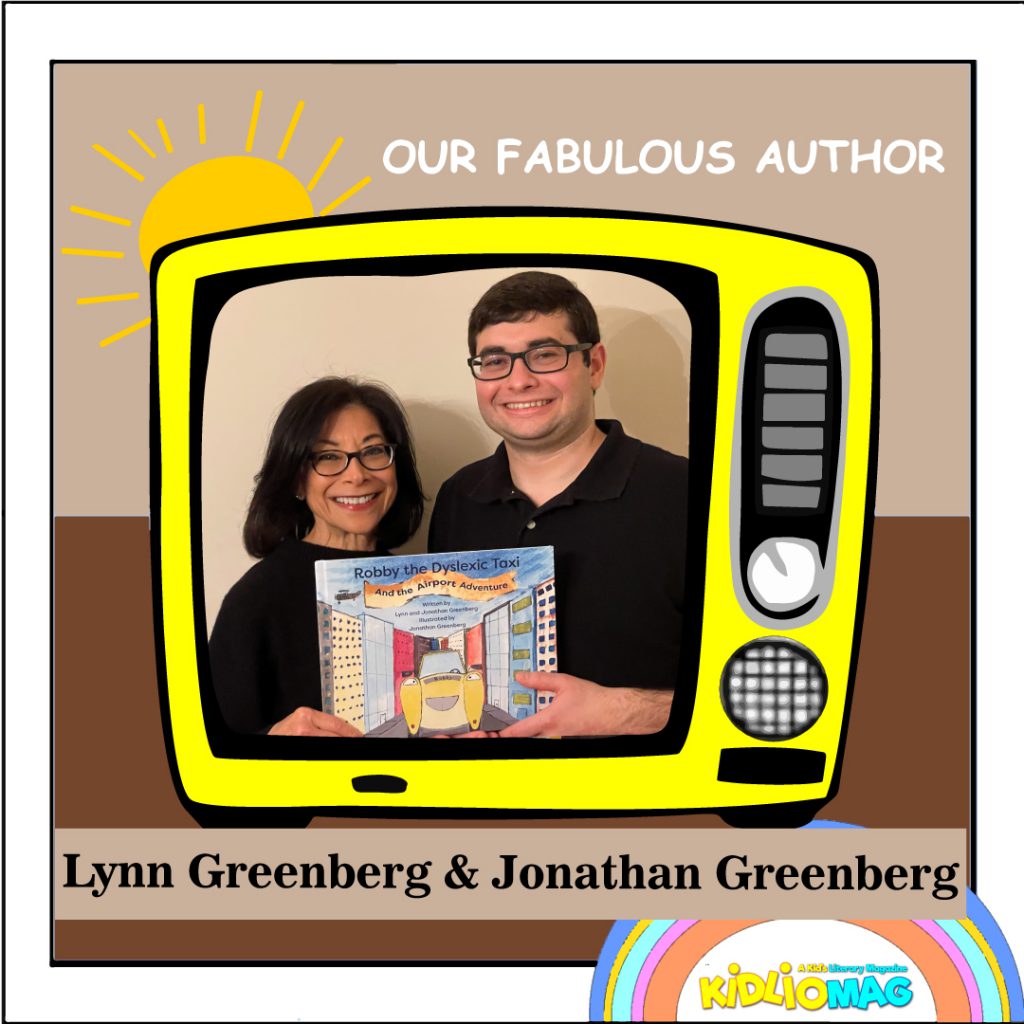 Q: First, tell us about yourself.
Lynn Greenberg
I am someone who is lucky to wear many hats. I am a wife, mother, mother-in-law, grandmother, and part of a very big extended family. I am a retired lawyer, I have had a baking business, and then, as a stay-at-home mom, I definitely had a lot of jobs as the Co-CEO of our family! And now, I am happy to say that I am a published author
How and when did your journey start as a writer?
Jonathan Greenberg
It started when I first learned to read and write proficiently. Once I found out that I was able to do these activities, I fell in love with the ability to create worlds. So I have been writing on and off for quite some time.
Lynn Greenberg
I have always liked to read and write. As an avid reader, I was an English major in college and then went on to become a wordsmith as a lawyer. And now, as a co-author of a children's book, I can use the knowledge I have gained to support this new exciting project.
When did you write your first story? Is it published or not?
Lynn Greenberg
I wrote many stories in grade school, and then, in college, none of which were published. During Covid, when my youngest son, Jon, my youngest son, co-author, and the illustrator of our book, was home from college, we began writing our story, "Robby, the Dyslexic Taxi and the Airport Adventure". This came from our shared love of stories, his desire to create his art, and the fact that I was reading to my grandchildren on FaceTime. Together this helped us begin our creation, which is now our first published story.
Tell us something more about your books:
Lynn Greenberg
Robby, is the first in our children's book series. We realized that John, as a dyslexic, never saw himself in stories, and there was a community, not just as a dyslexic, but in the Nuro divergent world, that did not have representation in children's books. And so we decided to write to show these children and others how amazing and special each individual is. We plan on writing a whole series called the Creative Cab Company series, with Robby being the first of many. He will be in the next books, and we will continue introducing new characters. We are currently working on our second book!
How did these characters come to your mind?
Lynn Greenberg
Once we decided to write the story, we thought about who the character should be. Dyslexics not only can have trouble reading and writing unless and until they are remediated, but they also can have issues and troubles with directions. But most importantly, dyslexics are super smart and creative, so we took all of these characteristics and decided that a car would be a great way to represent all the challenges that dyslexics can face. And so, Robby and his friends were born.
Do you want to leave any message for your readers?
Lynn Greenberg
Yes, thanks. We want everyone to know that dyslexic thinking is a superpower. Every dyslexic we know has something they excel at. They are creative, smart, and resilient people. And people in the neurodivergent community should not think their "differences "are negative, but should realize that this is what helps to make them special.