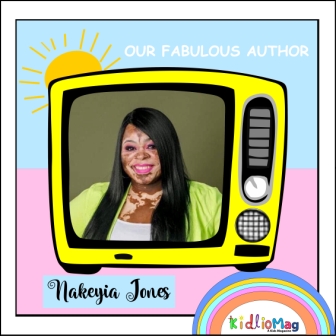 Q:  First tell us something about yourself ?
I was born and raised in New York City. I have a Master's Degree in Secondary Education and taught English for 15 years. I love to sing, shop, help the less fortunate, travel and spend time with my family.  

Q: How and when your journey started as a writer?

I loved writing and creating my own stories since I was a child. During teaching, I would create stories with my students spelling words. The students would always love the stories I created and encouraged me to write my own book last year in 2019. 

Q: When did you write your first story? Is it published or not?

My first book called Super Spots was released in October 2019. 

Q: Tell us something more about your books?

My first book is about a girl named Nia, who has a skin condition called Vitiligo. She is a positive girl that loves to create songs that rhyme and teach others about her skin condition. During the pandemic, I wrote 5 books, so I am now the author of 7 books. Super Spots 7 Days of Prayer for Blended & Unblended Families DING! When reality calls you answerCounting with Korey & Kamiyah Colors with Korey & Kamiyah Community of DadsSilent Call to a Bright Future 

Q: Why do you choose kids as your reader ? is there any specific reason?

I love to encourage young people to read as often as possible so I chose children as my audience. 

Q: How did these stories and characters come to your mind?

I am living with Vitiligo and it has not always been an easy journey. Some children can be cruel when they see people that are different. I desire to teach children to accept their differences and the differences of others in my writing. 

Q: Do you want to give any message for your readers?

My message to readers "Be comfortable in the skin that you're in an Be unapologetically yourself.