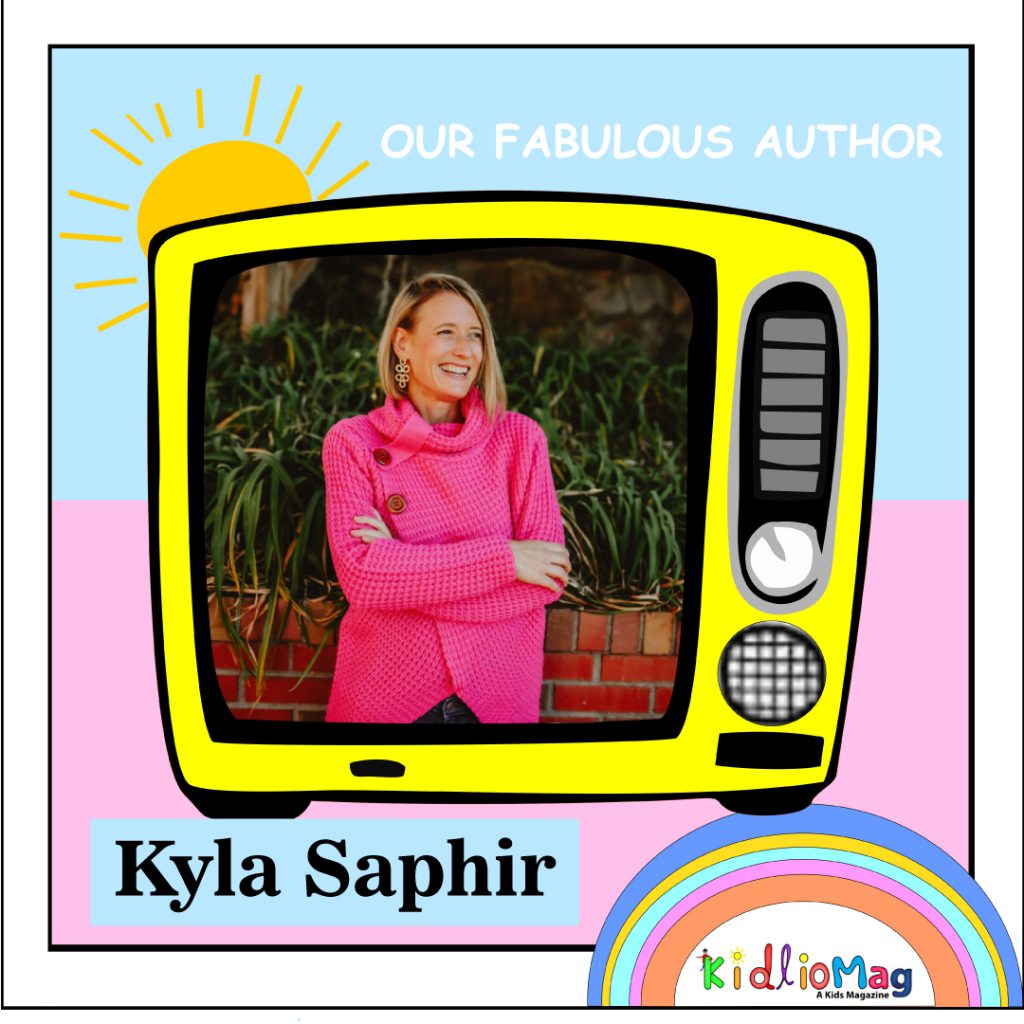 Q: First tell us something about yourself?

I am a mother to an amazing 6 year old daughter, an early childhood educator, a certified yoga instructor, and the author of the new children's book On Brighter Days. I am originally from Chicago but currently live in Columbia, South Carolina with my husband, daughter, and our dog, Nia.
Q: How and when did your journey start as a writer?

I have been keeping journals ever since I could write. On every family vacation or trip we took, I would record all the things we did, saw, and experienced. I liked writing everything down and then reading over it later to reminisce. As an early childhood educator, I am obsessed with high quality children's books. There are so many great stories being written that really grab children's attention and open their eyes to the world. However, there is a lack of quality children's books for only children and families that struggle with secondary infertility so I hope to fill in that missing demographic with On Brighter Days. Every child and family should be represented in books so they can see their reflection.
Q: When did you write your first story? Is it published or not?
I wrote my first book in August 2021 and with the help of my wonderful editor and publisher, it was released in May 2022.

Q: Tell us something more about your book?

The inspiration for the book, On Brighter Days, came from my personal struggle with secondary
infertility. I am the youngest of five children and wanted my daughter to have siblings. We started trying for another child when she was about two years old. After many doctors appointments and failed attempts, I found out I wouldn't be able to have any more children without expensive and invasive medical interventions because of fibroids.
When I realized we would not be able to have more kids, I began to look for books for my daughter to explain our experience to her and make sense of it since she asked almost everyday for a sibling. The bookshelves were empty. There were only a few books about being an only child and only one about secondary infertility. I am passionate about high quality children's literature and so we decided to write our own book addressing these feelings for other parents and only children. A therapist I worked with said that this would help both of us process our complex feelings. Now I get to share it with families who also may be struggling with
infertility.
Q: Why do you choose kids as your reader ? Is there any specific reason?

As a teacher of early childhood for 12 years, I am a huge fan and collector of children's
literature. Children's books are a great way to explain to young people about the diversity of people and viewpoints in their world. Kids should see themselves reflected in the books they read. My daughter is heavily influenced by the books that what we read and she often asks questions related to them. Books are her window to the world and when we couldn't find one about our experience, we decided to write our own.

Q: How did these stories and characters come to your mind?

The characters are based on my daughter's experience as an only child as well as other only children we've met. I wanted to make sure the book showed a variety of only child families- from ones with two parents who are a man and a woman, gay couples, parents from every racial background, and single parents.

Q: Do you want to leave any message for your readers?

Children often want things they can't always have whether it be a pet, a toy, or even a sibling. This book highlights how lucky kids are to have all the love and support of their family no matter the size.