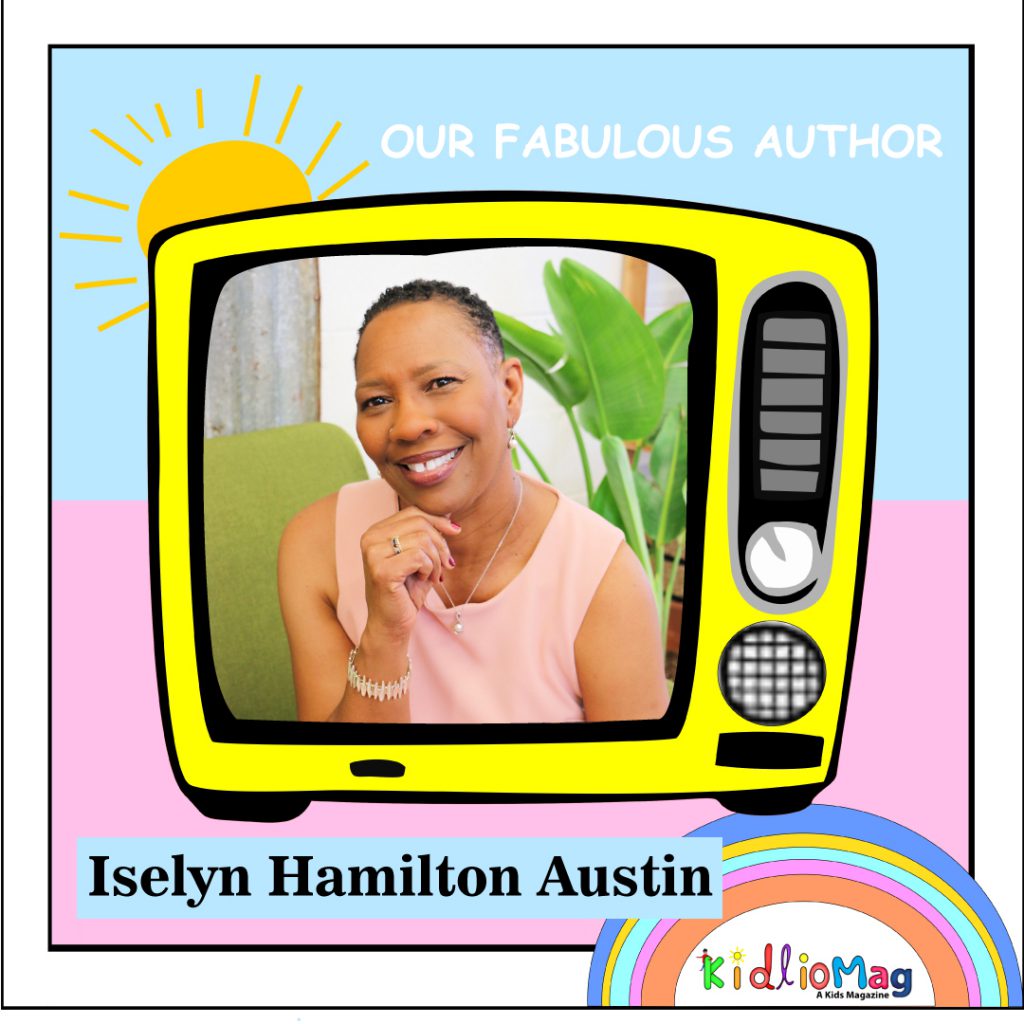 Q:  First tell us something about yourself?
Iselyn Hamilton Austin is a practicing Family Nurse Practitioner x 21 years, who specializes in pediatrics. She boasts a 43-year nursing career that started at the age of 17 as an LPN (licensed practical nurse) and pursued her education until she became an ARNP. Iselyn has worked in nearly every field of Maternal Child, including but not limited to OB, Neonatal NICU, Newborn Nursery, and many more, so children and women have always been her passion and love. Her love of children led her to become a self-published children's book author in October 2021. To date Iselyn has published three children's book in a 4-book series: MIMI, MEMA, YAYA, GAGA, NANA, GRANNY, BIG MAMA AND ME, and CHRISTMAS WITH MIMI, MEMAW, YAYA, GAGA, NANA, GRANNY, BIG MAMA AND ME. Both books are an ode to grandmothers and the celebration of the love they have for their grandchildren. Iselyn's newest book; DIFFERENT THAN ME, was inspired by a grandmother's love of her grandchild of a different nationality who was adopted into her family. The book celebrates that love has no racial boundaries because love can be different than you.
Iselyn is a 16-year breast cancer survivor and thriver. Her breast cancer diagnosis prompted her to start a non-profit organization I'M A SURVIVOR INC in 2007, and to spend the next year as the president of the Tampa chapter of Sisters Connected, the only national African American breast cancer organization. Both organizations mission is to support underinsured and uninsured women emotionally and financially. The organizations coordinate yearly fundraisers to raise funds for mammograms and financial assistance to women diagnosed with breast cancer. IM A SURVIVOR INC is hoping to become more active soon as Iselyn now resides in SC.
Iselyn is also the founder and CEO of Duckling to Diva LLC, (formerly Duckling to Diva INC) a young women's empowerment organization. The organizations mission is to empower and educate young women on self-esteem, finances and more to help them to navigate this ever-changing world with success.
Iselyn is the mother of two amazing adult children and the grandmother of two very busy and active two-year-old twins. Iselyn loves spending time with family and close friends. She spends her quiet time writing and reading. She loves music, concerts, traveling and spending time at the beach. To know her is to love her; she doesn't meet a stranger.
Q: How and when did your journey start as a writer?
I started my journey as a children's book author in October of 2021, but I started writing in 2006 after being diagnosed with breast cancer. I was a contributing author in a compilation book entitled Fueled By Greatness.
Q: When did you write your first story? Is it published or not?
My first children's book was written and published in October of 2021. I have written and published two more books sine then.
Q: Tell us something more about your books?
My children's book series MIMI and Me captures the joys of grand motherhood from multicultural perspectives, and my new book DIFFERENT THAN ME, is a cute picture book that celebrates and embraces the love of multicultural families and their traditions and cultures. This book shows children that love can come from someone that looks different than them and that no matter the race, culture, or traditions love is still love in any and every language.
Q: Why do you choose kids as your reader ? is there any specific reason?
I have always loved teaching and encouraging kids. I have worked in maternal child as a nurse for 40 years. My purpose which has always been to care for women and children led me to my passion of writing children's books.
Q: How did these stories and characters come to your mind?
My grandchildren were the inspiration for he books. Being a mom was great but being a grandmother is the most awesome experience.
Q: Do you want to leave any message for your readers?
Yes. Do what you love in this life because it will bring you the utmost joy. I love writing children's books but, I love the joy on the faces of children when I read them books I have written and they love them.