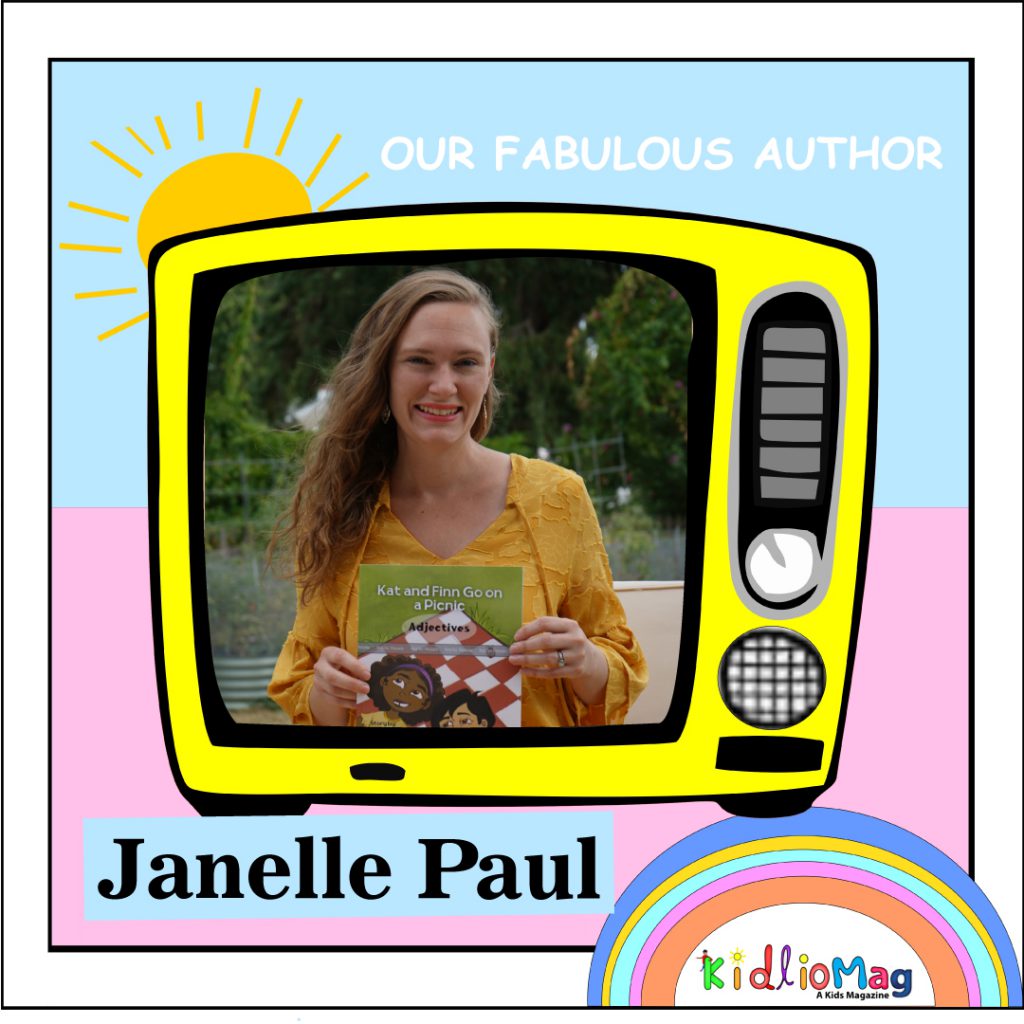 Q:  First tell us something about yourself?

I am a Speech-Language Pathologist by trade and I have recently tried my hand at writing a children's book teaching adjectives.  I am also a mother and have always enjoyed helping children learn and develop.

Q: How and when did your journey start as a writer?

My journey started a couple years ago when I began writing a series of books for children each focused on a different language concept (e.g., prepositions, adjectives, synonyms, antonyms).  This year I was able to finish the first book in my series and I am so excited to share it with the world!  

Q: When did you write your first story? Is it published or not?

My first book, Kat and Finn Go on a Picnic:  Adjectives was just published in September 2022 on Amazon.

Q: Tell us something more about your books?

My book is designed for use by parents, educators, and fellow Speech Pathologists to read with young children between the ages of 3-7.  The interactive nature of the story engages kids in learning and helping the characters.  The book contains strategies for learning such as repetition and review.  There is also an expansion activity at the end of the story to help children make real-life connections.

Q: Why do you choose kids as your reader ? is there any specific reason?

I have worked with children for 10+ years and I have enjoyed every moment.  I find a lot of value in reading and literacy activities for children.

Q: How did these stories and characters come to your mind?

I created kat and Finn as two relatable characters with unique personalities.  My illustrator, Zoe Huddleston, helped bring these personalities to light with thoughtful visual details.  The story surrounds a typical and simple activity.  The engaging nature of the story invites children to participate and "help" the characters in their search for picnic supplies.

Q: Do you want to leave any message for your readers?

I'm excited to share this story with you and the children in your lives!  If you like this book, stay tuned for more adventures from Kat and Finn!