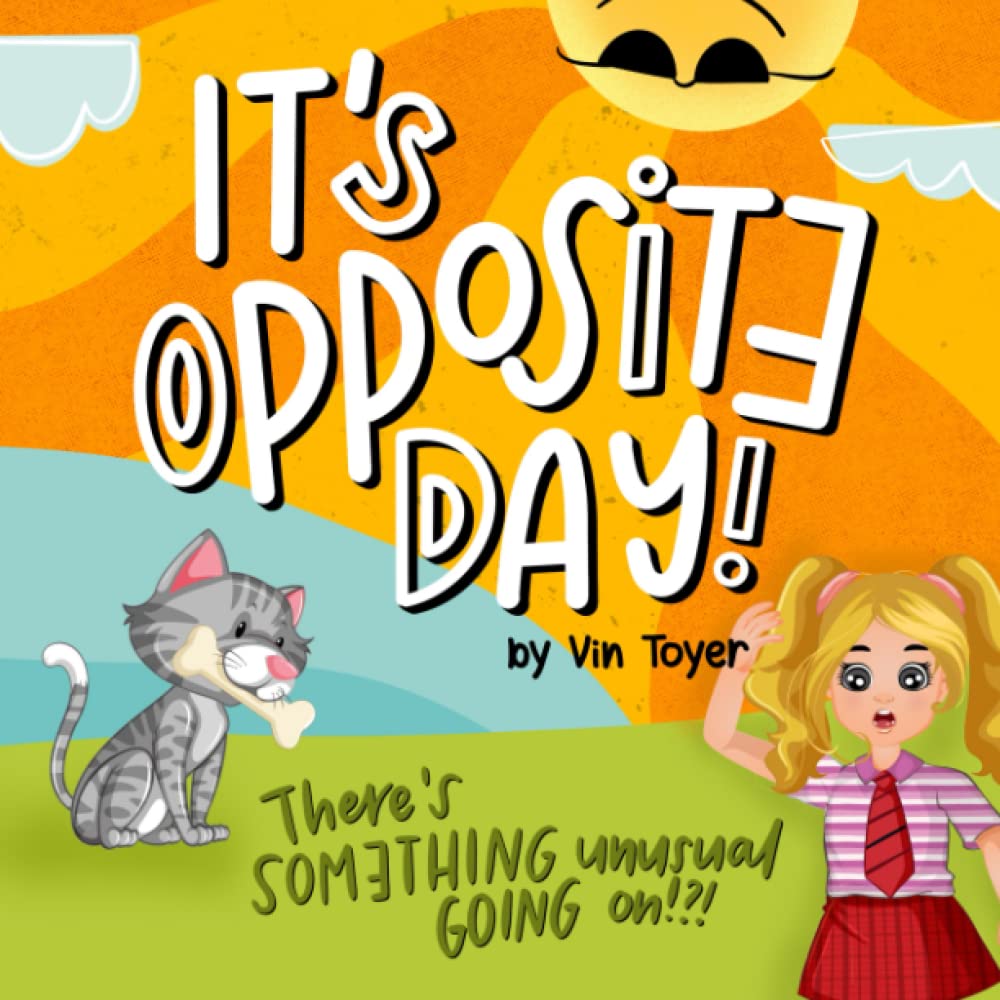 IT'S OPPOSITE DAY: There's Something UNUSUAL Going on!?!? by Vin Toyer
Wow! A fun and imaginative story that gives children a beautiful message of staying creative and soaring through their imagination.
Something rather extraordinary is happening in Cecily's life today because it's an OPPOSITE DAY!
This story follows a cute little girl who has a wild imagination. She thinks it might be monkeys flying and seagulls walking, or cows will go baa and sheep will do moo. Read on to see what this young girl has to face on this opposite day, from parents throwing tantrums at home to unusual things happening at school.
Join Cecily to find out how she manages to get through this unique day and makes the opposite day a fun-filled adventure.
Illustrations are beautiful, and cute animal characters make this book a fun and enjoyable learning adventure for kids. I love the book cover, and it is enough to grab the attention of little ones.
This book is perfect for nurturing kids' imagination and teaching them to overcome challenges that come their way.
Perfect for 3+
Grab your copy from Amazon.