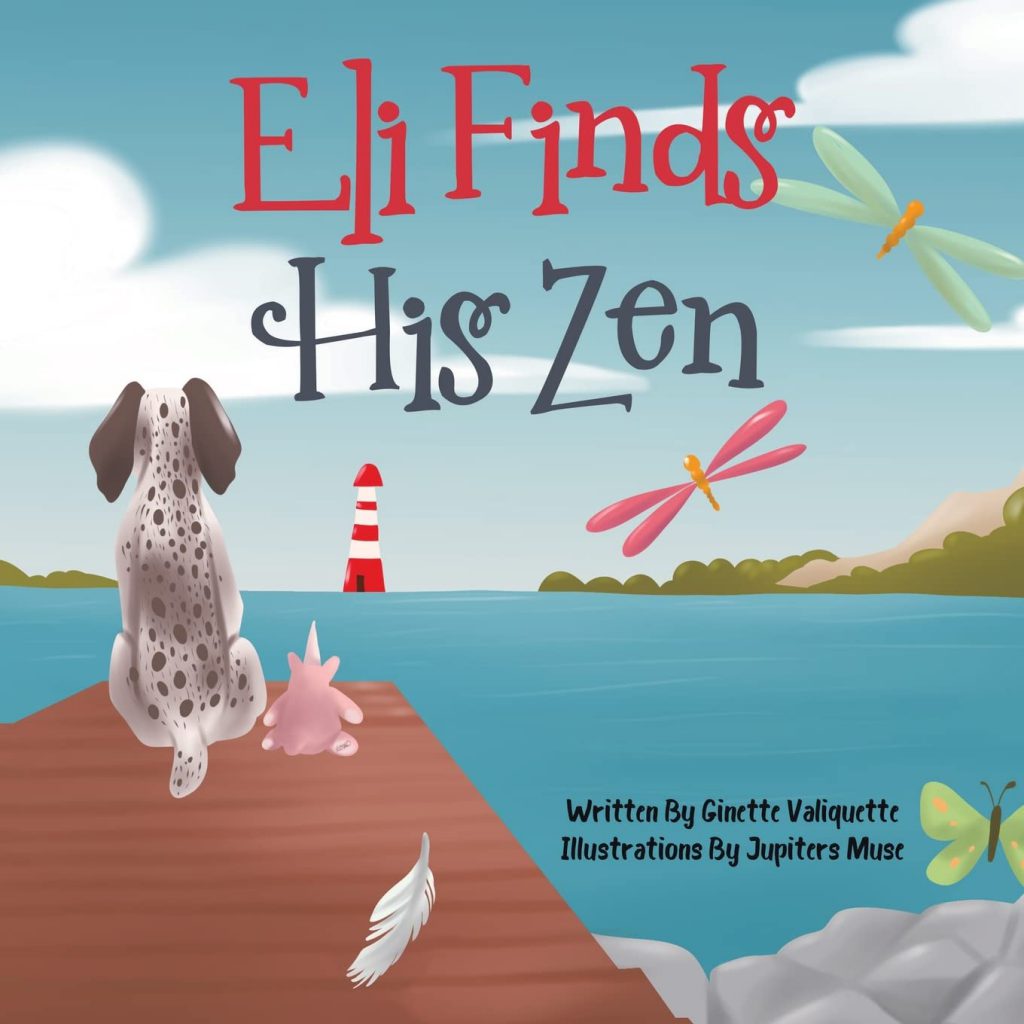 Eli Finds His Zen by Ginette Valiquette
Eli Finds His Zen is the most incredible dog book ever that allows children to find power and peace within themselves and teaches them to manage their fuzzy emotions.
Eli is a German Shorthaired Pointer who doesn't enjoy the usual Pointer activities. Eli feels overwhelmed and sometimes anxious by the loud noises.
With the help of his yoga instructor mom, Eli learns some simple yoga and breathing techniques, which relax his mind and help him cope with the situations occurring around him.
Join Eli as he shares what he has learned about finding his Zen while being mindful on his red yoga mat.
This beautifully illustrated story inspires kids to make the most of their present and helps them to stay calm and focused.
This book is an excellent resource for parents and teachers to encourage children to learn yoga and mindfulness exercises for better emotional and mental health.
Perfect for 3+
Grab your copy from Amazon.