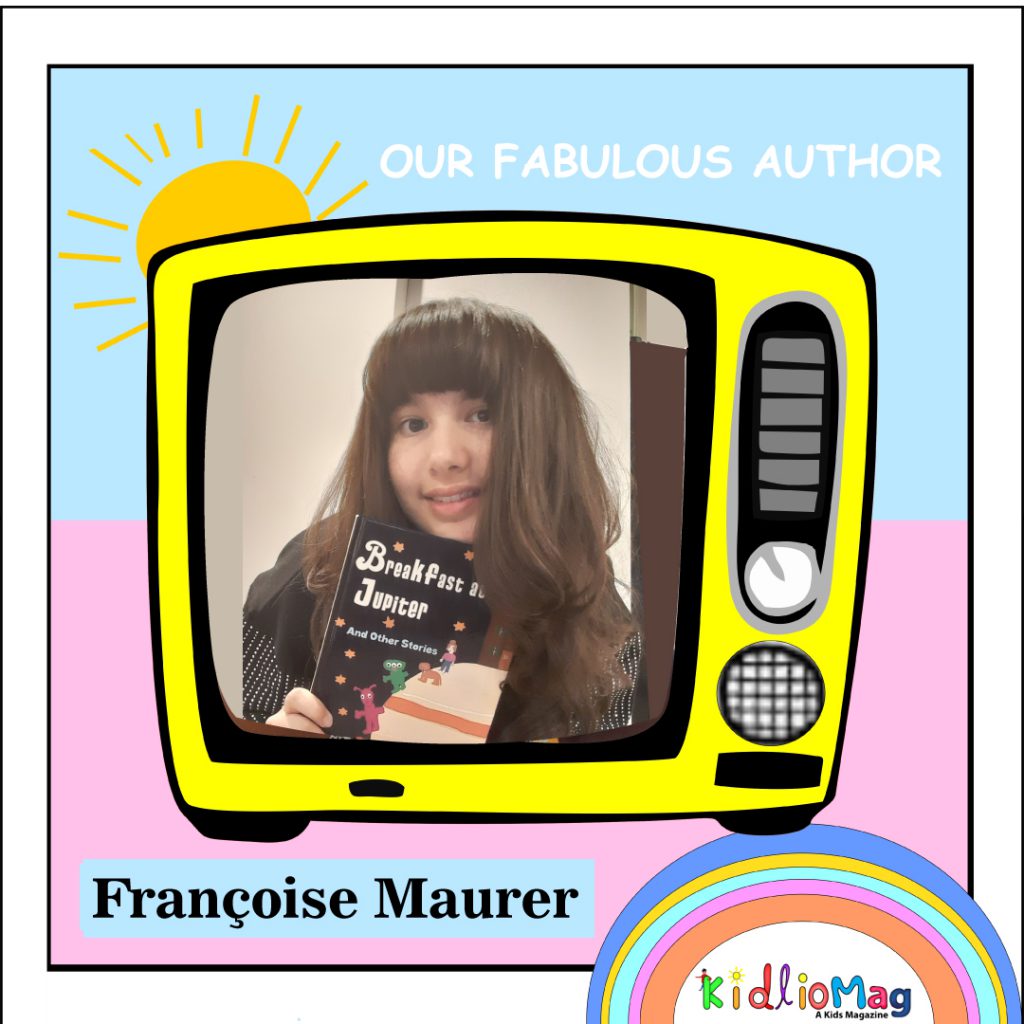 Q:  First tell us something about yourself?

Hello! I'm a 15 year old girl from Bedfordshire, UK and I love writing, reading and music. At the moment I'm doing my GCSE's and have decided to take four subjects I'm really interested in; Art, French, Philosophy and History. 

Q: How and when did your journey start as a writer?

I have been writing stories since I was very young, but my journey in writing Breakfast At Jupiter started when I was going to enter a writing competition. The theme was space. In a few days I had written the first story and was ready to submit it to the competition, only to find the website for it had disappeared. Instead, I decided to carry on with this series and submit it to a publisher. 

Q: When did you write your first story? Is it published or not?

I wrote a lot of little stories when I was younger, but the one I remember completely was one I started when I was ten. It was about a girl called Shu who grew up in several orphanages in China, but when she finally got adopted there was a mix up and she went to the wrong family. I did try and get this publisher and never got a reply, and looking back at the grammar wasn't so good but maybe one day I'll edit it and think about getting it published again. I still like the idea of that story. 

Q: Tell us something more about your books?

Breakfast at Jupiter is for anyone. For independent readers, for parents to read to their children, for students to read it as a class at school. It's a great escape from reality, but still has characters children can relate to.

Q: Why do you choose kids as your reader ? is there any specific reason?

I guess it's a lot easier and enjoyable to write for children when it's not been that long since you were young and you still have clear memories that you can interpret into your own books. While I'm gradually going up in the age range and have started writing my next book for older children, I'm unsure if I'll ever write an adult's book. 

Q: How did these stories and characters come to your mind?

 As I said earlier, I had a theme already in place for the writing competition, which was space. Everything else came out of nowhere, but I definitely remember having the names picked out for each character early on.
Q: Do you want to leave any message for your readers?

I hope you enjoy reading my book as much as I enjoyed writing it!