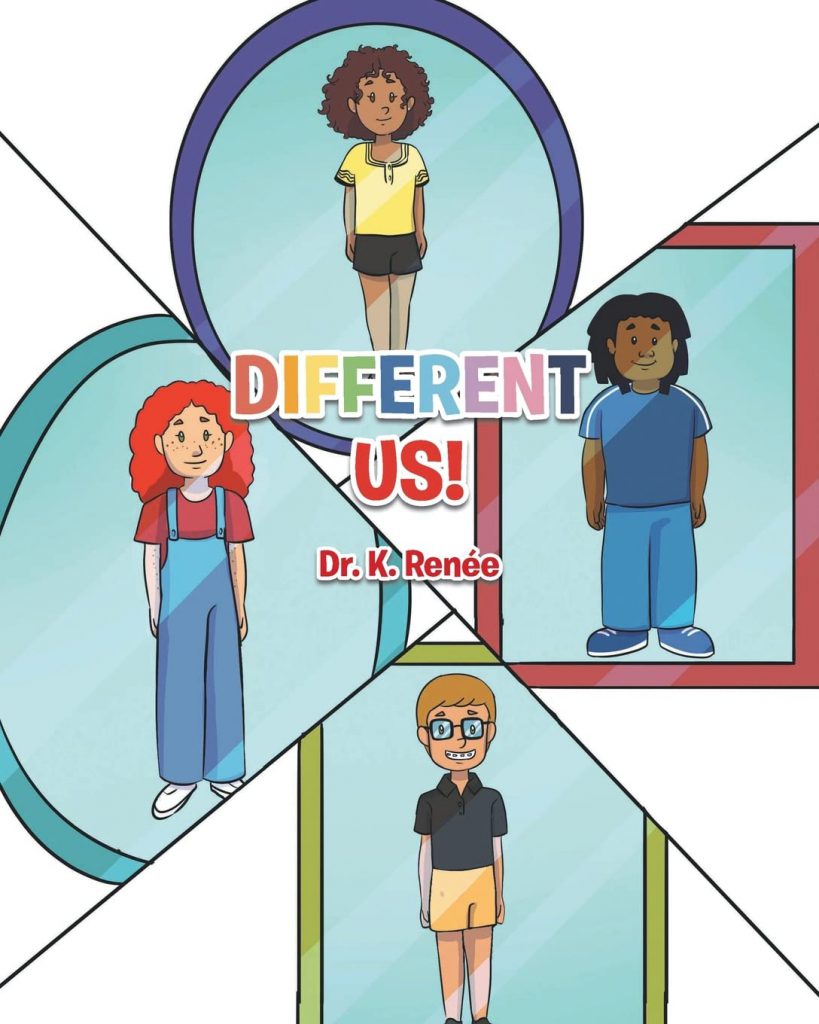 DIFFERENT Us! by Dr K Renée
Different us! is a beautiful book that gives children a message of self-acceptance and teaches them to love their unique features.
This book celebrates uniqueness, kindness, and diversity and encourages children to accept each other's differences and be proud of their uniqueness.
This story follows a group of four friends, Maliyah, Jacob, Sarah, and Samson, who come from diverse backgrounds and have their own unique features, and their differences don't matter. From Maliyah's struggle for acceptance of herself and others as a biracial child to her redheaded friend, Sarah as she is the tallest one in the class, Samson who is black and overweight to Jacob's struggle to be accepted as a skinny boy with braces and glasses.
They accept each other just as they are, but some mean kids at school mention them as The Odd Squad and tease them about being different.
Join Maliyah and her friends on their adventurous journey to accept themselves and others' differences and learn that their differences make each of us unique and that being different is great, so we all have to love and appreciate each other.
The illustrations are beautiful in this book and feature four friends from mixed cultures and backgrounds, so kids can easily relate and see themselves as confident and strong kids. I recommend this book to every child, and I'm sure after reading this book, they will fall in love with themselves and start admiring their friends.
Perfect for 5+
Grab your copy from Amazon.