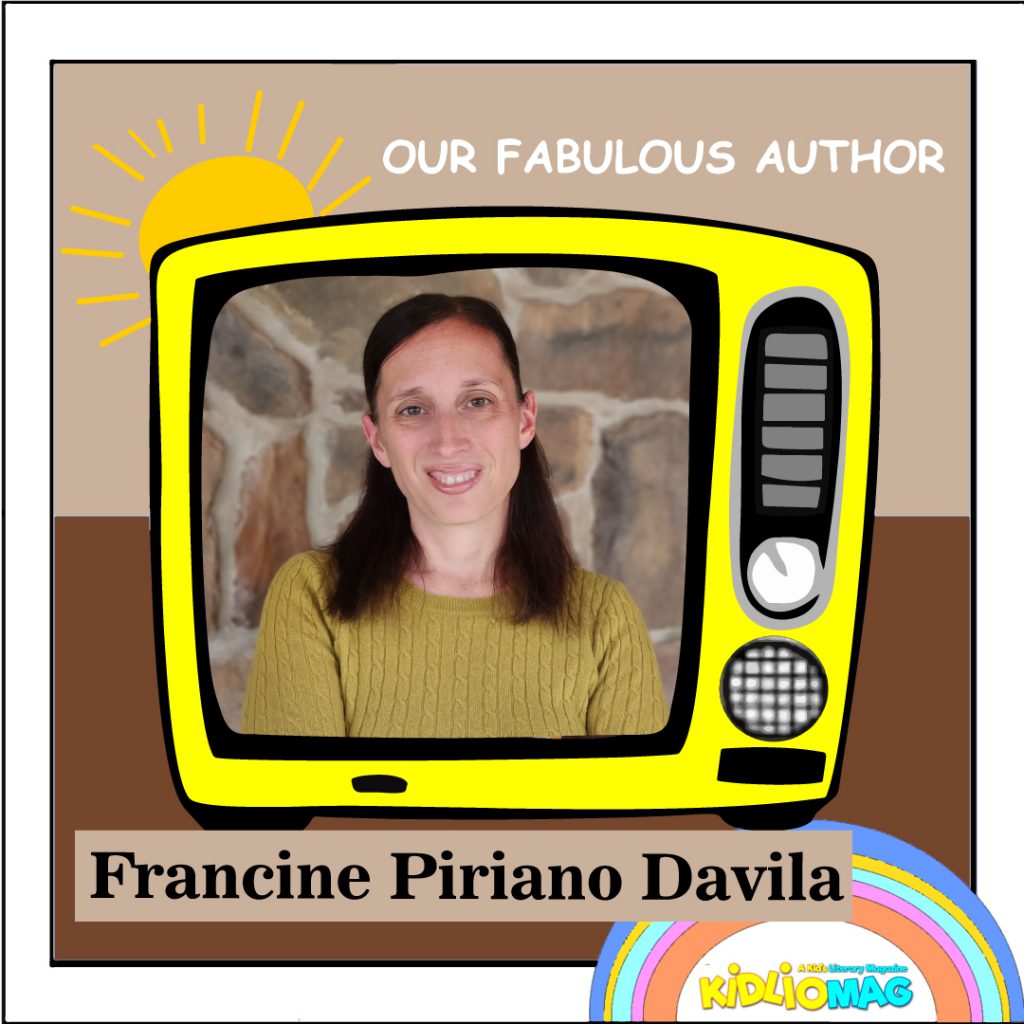 Q:  First tell us something about yourself:

A:  I am a mother of two boys, an Accounting Associate and a writer. I started out as a Veterinary Technician, then, worked as an Animal Control Officer, which was very rewarding.  Aside from writing, animals are my passion.  Eventually, I started writing articles for animal magazines and moved on to writing science fiction stories for kids. I have 3 published books – Cloud Monsters, Cloud Monsters: Return of The Vultans and of course The Lonely Chameleon.  I love writing for kids and seeing them enjoy reading my books.

Q: When did you write your first story? Is it published or not?

A: I wrote my first story later in life – I think I was about 46 years old when I first started writing.  It just goes to show, it is never too late to start a new career! I have always wanted to write stories for kids and it is a dream come true.  I have 3 published books.

Q: Tell us something more about your books?

A: Cloud Monsters is a science-fiction chapter book for kids ages 8 – 13.  It is about clouds that morph into monsters and invade the earth.When reading Cloud Monsters, we do not know if these monsters are good or evil until the end – which involves a big twist. Kids have fun trying to guess the motives of these monsters, with subtle hints throughout the book.
Cloud Monsters: Return of The Vultans is the sequel to the first book, with the monsters coming back and taking revenge on the people of the earth.
The Lonely Chameleon is the tale of one unique chameleon who doesn't belong. Through his challenging trip to discover who he is, he learns the value of embracing his differences. This book is for children of all ages and delivers one powerful message. You follow Charlie on his epic journey as he learns to embrace his differences and discovers his place in the world.
This is an early reader chapter book for kids who are just starting their "big kid" reading adventure. The book utilizes a dyslexic-friendly font, comprehension questions, and creative outlets for kids as they read.
This book is for any child who has ever felt different or alone. My hope is that it will empower kids and make a difference in their lives.
Q: How did these stories and characters come to your mind?
A: The Cloud Monsters came to me on a stormy afternoon. I was having trouble coming up with a unique idea for a children's book and there it was…a dark, ominous cloud – I imagined monsters jumping from them and Cloud Monsters was born!
My Character, Charlie the chameleon was the perfect main character for my book, The Lonely Chameleon. The main attribute of a chameleon is the ability to change color. If a chameleon could not change color, that would make him very different from his friends. I thought kids would be able to relate to Charlie and to accept their differences as well as accept others for their differences.
Q: Do you want to leave any message for your readers?
A: I want kids to know it is okay to be different – your differences are what make you special and unique. My main goal is to continue to create books that help kids with their self-esteem and to get kids to love reading again.