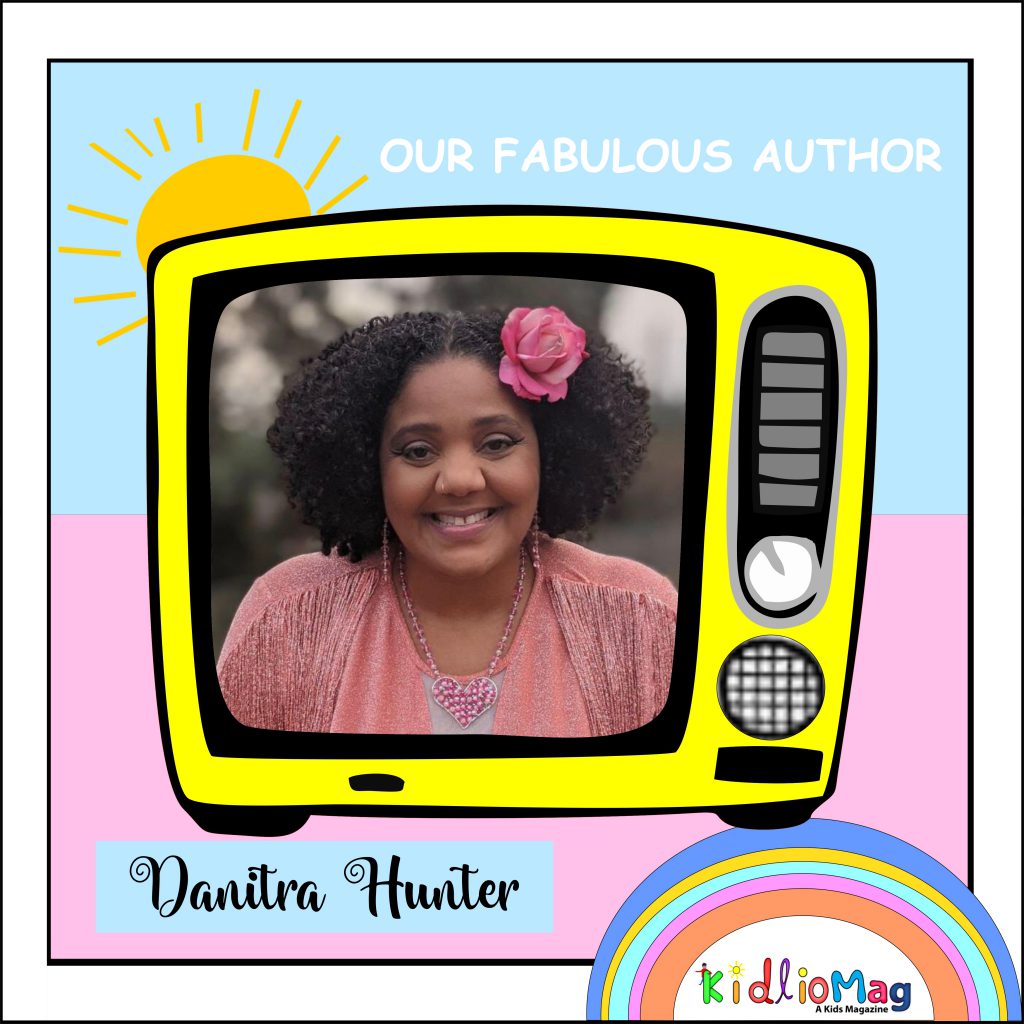 Q:  First tell us something about yourself ? 
  
Hello my name is Danitra Hunter. I consider myself to be a master doodler. I am an Author/Illustrator and I create an amazing self loving character named Purrdie Burrdie. I self published my first children's book titled Purrdie Burrdie I Love Myself, Can You See?  Q: How and when did your journey start as a writer?
I decided to focus on Purrdie Burrdie in 2015 when I was told that black girls in my community were ashamed of their skin color and of their culture. I wrote I Love Myself , Can You See in a matter of minutes. It took me 6 years to bring it to life. I revised the book many times both the manuscript and the illustrations.

Q: When did you write your first story? Is it published or not?
 I started writing books around 2012. My first children's book was titled Introducing Me Darling Doodles,  Purrdie Burrdie and Friends. I began developing Purrdie Burrdies world and each of my characters personalities. I didn't publish it, but I made 50 copies and sold it at craft fairs for 15 dollars.

Q: Tell us something more about your books?
My characters all started out as doodles. They say really fun words like asapy kadapy, wowzer Kadowzers, etc,.. My first self published book is all about self love, being confident and showing children how important self love is. This book has so much value, there is a 30 day self-Love challenge, a self Love promise, self love Affirmations and even a guided drawing of how to draw Purrdie Burrdie. 

Q: Why do you choose kids as your reader ? is there any specific reason?
 I am a mother of 4. I worked with kids for 14 years at my local YMCA, eventually becoming a Preschool teacher for the Y. That experience showed me how much children adored fictional characters. I decided to create my characters so that children would have alternative coloring pages to color. I found my passion by working with children. I wanted to give children a new character to love, color, read about and wear.

Q: How did these stories and characters come to your mind?

I learned who Purrdie Burrdie was by writing my book Purrdie Burrdie I Love Myself, Can You See? This is her debut book, inspired by little black and brown girls not loving themselves, I wanted to show those children that black and brown are beautiful with Purrdie Burrdie's help. Writing this book helped me understand why Purrdie Burrdie was put into my imagination. She has a universal message for all ethnicities, ages, genders, binary and non binary. Please Love Self. 
 
Q: Do you want to give any message for your readers?
I believe all children should read this book. It's really about each individual child saying that they love themselves and doing the work to love themselves. Purrdie asks the children to hug themselves, and she asks wonderful questions to get to know all about them at the end. Purrdie Burrdie I Love Myself, Can You See is poetic, colorful, interactive, and whimsical. Definitely my best work yet. It's only available digitally currently. I'm going to release the hardbacks within the next couple of weeks. Once it's available it will be in 39,000 retailers worldwide thanks to the Ingram Spark platform that I chose to self-publish through. You should definitely get the hardback when it becomes available. It is very special indeed.