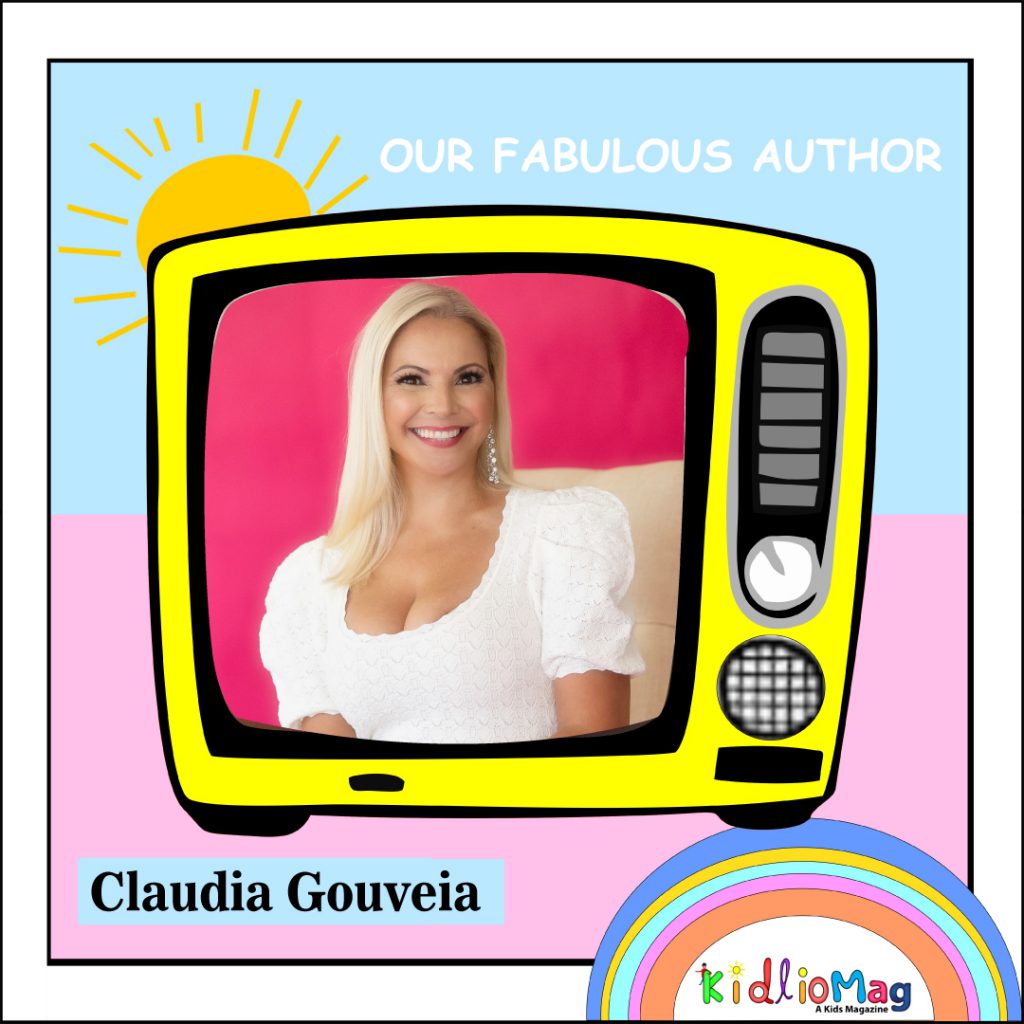 Q:  First tell us something about yourself?
I love books. Especially children's books. Over the years I've collected kids books of all genres. For the past ten years I would read these stories to my cat, Robbie. It was our daily cuddle time ritual, and it's where I began to play with the idea of writing and publishing my own stories and books. 

Q: How and when did your journey start as a writer?
When I was seven years old my parents decided to move from Portugal to the US. When I arrived, I didn't have any friends or siblings to spend time with. So, I took solace in writing stories about friendships. This lasted until the age of eleven, when my sister was born. After that I always thought of stories and would jot them down into journals as ideas but never took it further, until the character Ellie Fairy came to mind a few years ago. 

Q: When did you write your first story? Is it published or not?
My first fully completed story is Ellie Fairy Meets Cordelia Bee and it is my first published book from the Ellie Fairy Book Series. I wrote this story in one Saturday afternoon in my office and have never looked back since. So far, there are seventeen stories in the series, with the second book Ellie Fairy and The Seed Within coming out soon.

Q: Tell us something more about your books?
The Ellie Fairy Book Series are a collection of stories that find a connection between friends of all backgrounds. Each adventure brings about conversations of bravery, truthfulness, kindness, and building friendships. Some stories are more comedic, others more momentous; however, every single story envelops the reader with a message.

Q: Why do you choose kids as your reader ? is there any specific reason?
My earliest memories as a child in Portugal, revolve around me carrying children's story books, even when I couldn't yet read them myself. My favorite books were Heidi by Johanna Spyri. Heidi always had amazing adventures and I wanted to have them too. If no one was able to read the story to me, I could just look at the pictures and know what the story was about. I could then daydream and envision myself in these same adventures. This is the power a children's book carries, and I can only hope my books will have the same impact on its readers.

Q: How did these stories and characters come to your mind?
When I thought of the fundamentals of Ellie's character, I knew she would have the most unusual adventures, all while being a true friend, kind, brave, courageous and a little clumsy at times. This particular story, Ellie Fairy Meets Cordelia Bee, is based on true events that happened to me as a child. It was quite funny and over the years it has become kind of a family legacy story. With each new story in the Ellie Fairy Book Series the reader will uncover who Ellie is and why she is 'the one with strong belief.'

Q: Do you want to leave any message for your readers?
For the young readers and parents alike, my wish is simple: All who read any of the Ellie Fairy books should finish the story and have a feeling of joy. Cherish the parent and child moment of reading together. It will be remembered for years to come.