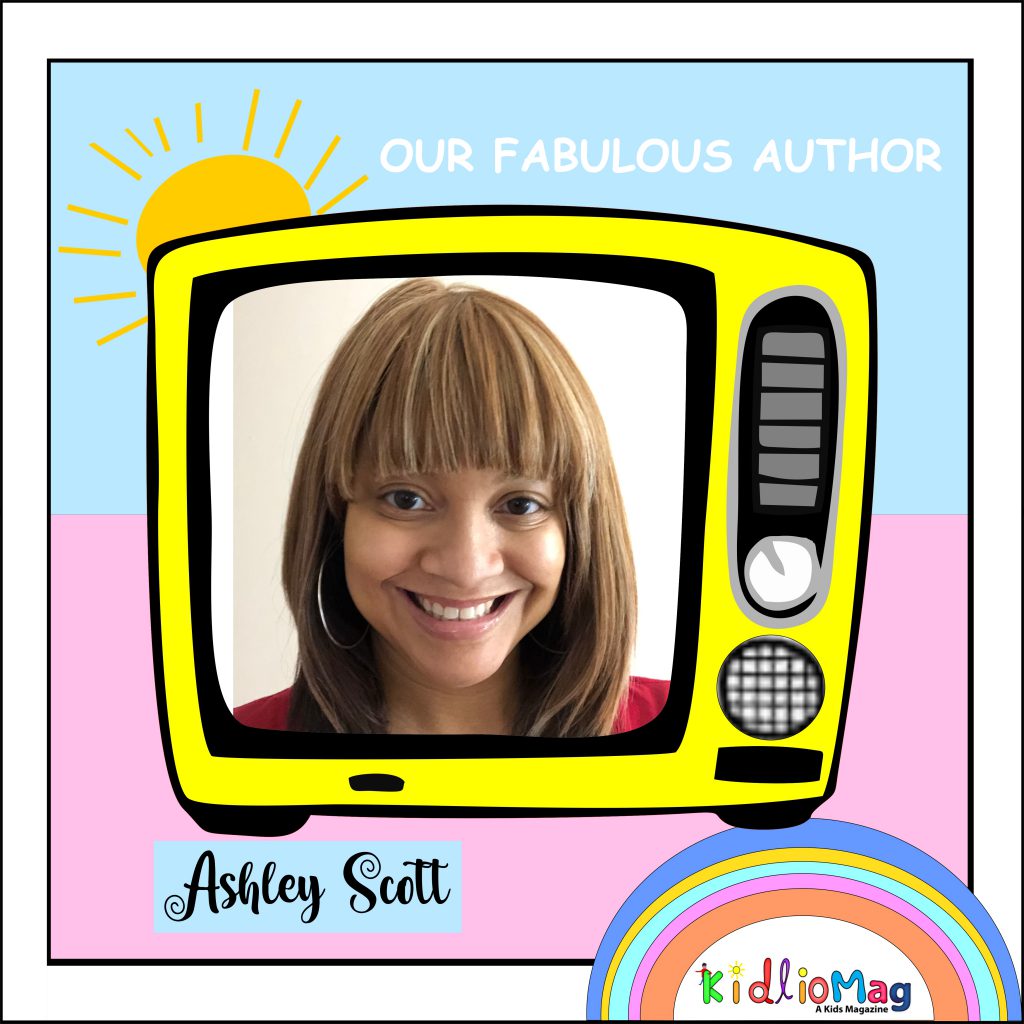 Q:  First tell us something about yourself ?
 My name is Ashley Scott. I was born and raised in Cleveland, Ohio. I am a wife, mother to a sweet baby girl, children's author, and former preschool teacher. I received my bachelor's degree in Early Childhood Education from Hiram College. I enjoy spending time with my family, writing, and reading children's books to my daughter.

Q: How and when did your journey start as a writer?
I have always enjoyed writing, so I will say that my journey began as a child. I can recall writing various stories in elementary school, and many of those stories I still have to this day! I officially realized that I wanted to become a children's author when I was a senior in high school. I was given the assignment of creating a writing project in my Creative Writing class, and I decided to create a children's book which I titled The Boy Who Never Listened. I created the book to inspire children to become better listeners. I did not publish that particular book, but the main character in that story is the main character in my published book titled The Boy Who Knew How to Believe, and I plan to create a series of books about that character.

Q: When did you write your first story? Is it published or not?
 I consider the book that I wrote in my 12th grade Creative Writing class in 2003 as my first story. I did not publish that book, but it played an intricate role in my book The Boy Who Knew How to Believe, which I published in 2018.

Q: Tell us something more about your books?
My book, The Boy Who Knew How to Believe, is about a young boy named Nicky. Nicky has his heart set on receiving something special and strongly feels that he will obtain what he is believing for. He becomes somewhat discouraged after a friend tries to place doubt in his mind, but he still carries hope and the belief that he will receive exactly what his heart desires.  I created this book to extend a message of hope and that what you desire in life is possible, if you believe.

Q: Why do you choose kids as your reader ? is there any specific reason?
I choose kids as my readers because I remember the joy and excitement that I felt as a little girl when I would hear or read a children's story. I loved to see the beautiful, colorful illustrations, and I remember being engaged in the stories and wondering what was going to happen next. I wanted to create books that would give children that same excitement that I had as a child. I also want children to be able to learn valuable lessons and be inspired by my books.

Q: How did these stories and characters come to your mind?
My character, Nicky, is inspired by my brother Richard, who also goes by the nickname Ricky. I noticed that I had not come across many children's books that focused on attracting positive things into your life, and I wanted to create a book which focused on that concept, and my brother greatly encouraged me to do so! That is how my published book came about. 

Q: Do you want to leave any message for your readers?
Always believe! Believe in God! Believe that you can accomplish your goals! Have faith!