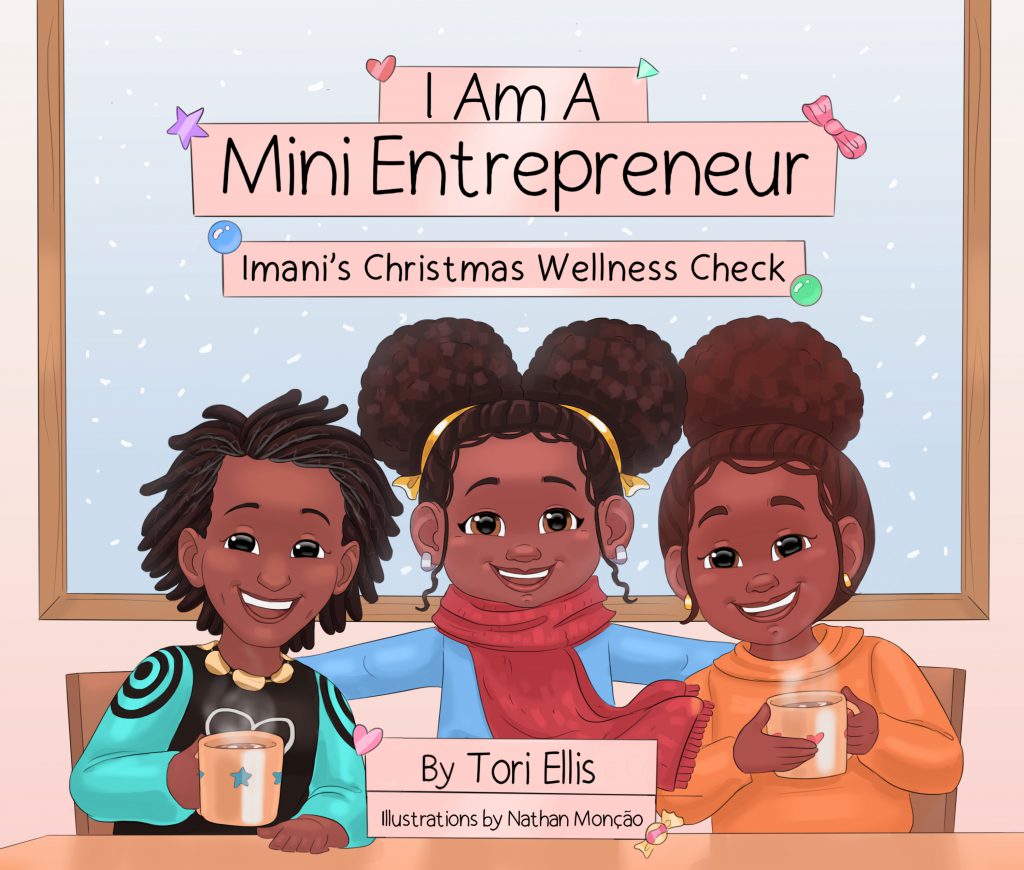 Book Review
I Am A Mini Entrepreneur: Imani's Christmas Wellness Check By Tori Ellis
Imani's Christmas Wellness Check is the third book in the series, and it takes Payton's entrepreneurial journey to the next level. Payton and her Mom are getting ready for their Christmas gathering, with hopes of making this holiday as unique as the rest with her dad deployed.
Payton wanted to give some homemade gifts for the annual gift exchange, so she prepared juices, lemon-ginger tea for self-care and wellness with the help of her friend and mentor, Imani. Join Imani, Payton, and her entrepreneur's friends to know what special gift they give each other at Christmas.
This story focuses on the importance of being thankful for what you have, self-care and wellness.
 This book inspires young children to use their creativity to make something special for their family and friends full of love and straight from the heart. Maybe, kids will discover their business ideas with this book.   
Perfect for 5+
This book is available on Amazon.