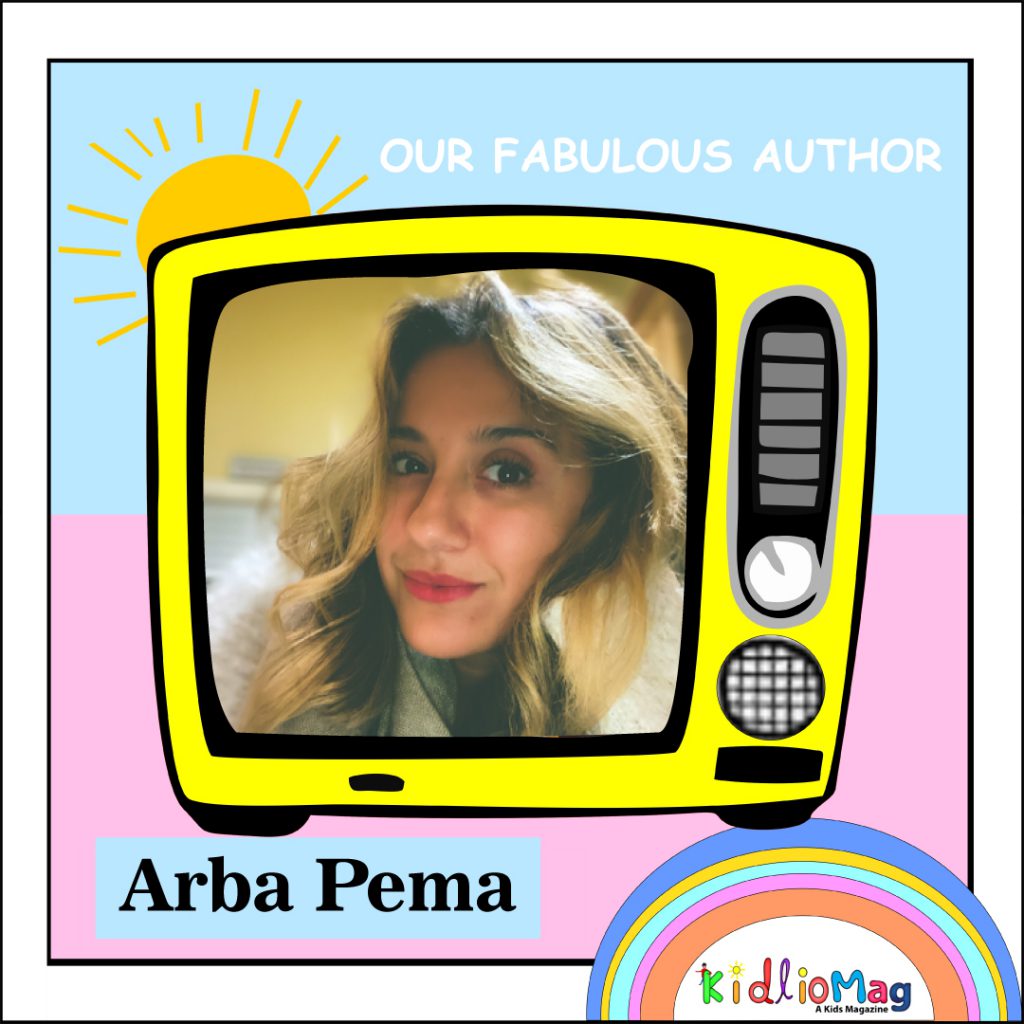 Q: First tell us something about yourself?

I was born and raised in Tirana, Albania. Growing up I was always passionate about reading books. I was a very curious little girl, and often I found myself in trouble with my parents and my brother. I had a great upbringing with a very loving and supportive family. I moved to Canada at the age of 18 years old to continue my undergraduate studies. Currently I work in the banking industry in Human Resources. I am happily married to a wonderful man Daniel and we have two amazing children, Isabella Sofia (6 years old) and Nicolas Alban (2 years old). My hobbies are always related to the world of art such as writing, reading, illustrating, and traveling.

Q: How and when did your journey start as a writer?
My journey as a writer started in Winter of 2020, when our family moved to Newfoundland to support my husband in a new project with his job. We currently live in a beautiful resort, surrounded with so much nature which truly inspires my writing. At the time when we moved, Covid had just started and my daughter was doing online learning. I was constantly around my children and I kept observing everything they did. As I was doing that, I kept creating stories in my head. So I decided to write down everything. My favorite time is when they would play outdoors, as that is when I would write down most of my notes. They would play so nice outside enjoying everything nature had to offer and not noticing a single moment that I was watching them. They were lost in their world interacting with nature.
Q: When did you write your first story? Is it published or not?

I wrote my first story in March 2020. It was self published in October of the same year. My first book is called 'Oh Look!'This book is dedicated to both my children as I mentioned above that I would observe them 24/7. The characters in this book are Isabella and Nicolas. I even kept their real names in the story. This book speaks about children playing outside in different weather conditions. It is important for them to understand the beauty of each season even when it is too cold or too warm. I also illustrated this book. In fact, at that time I did not even have the right illustration tools. I used my daughters coloring pencils to complete the illustrations. They are simple but nice.

Q: Tell us something more about your books?

My second book is co authored with a friend of mine, Barbara Cornick. One day Barbara's daughter, Michelle, who was also Isabella's teacher, came to visit us in our house. She was holding my daughter on her lap and she was telling her this beautiful kids' story. I kept listening and listening and I imagined every single word of that story in my head. I knew exactly how the characters should look like. When she was done, Michelle mentioned that this story was told by Barbara to Michelle's daughters when they were little. So it began, Barbara and I got together to create a children's book.
Q: Why do you choose kids as your reader ? is there any specific reason?

I choose kids as my readers because I love their imagination. I love how they look at the illustrations and they create their own opinions on the story. For example, When I read a picture book with my children, they are listening but they are also looking at the illustrations. Isabella always interrupts in the middle of the story and creates a complete different story line just because of those illustrations. I find it very fascinating when she does that, as she puts ideas in my head for another story to write. And this is also why I love illustrating too, because it creates room for developing different story lines in between.

Q: How did these stories and characters come to your mind?

Stories and characters come from what I see in everyday life, places, people, interactions, childhood etc. I note every single thing I hear or see that could potentially be in any of my books. Every interaction I have with anyone, I learn something that is also beneficial for my writing. For example, my next book that I wrote, which currently I am working on the illustrations, was inspired by my nephew (main character in the book), good friend of mine ( who inspired me to find the ending of the story from a conversation we had over a glass of wine), and finally a city called Korca in Albania ( where I grew up there until I was 9 years old).
Q: Do you want to leave any message for your readers?

My only message for the readers is to keep reading and reading more. Reading is what will take them to a different world that they are not able to see or touch in their real life, which is their imagination.