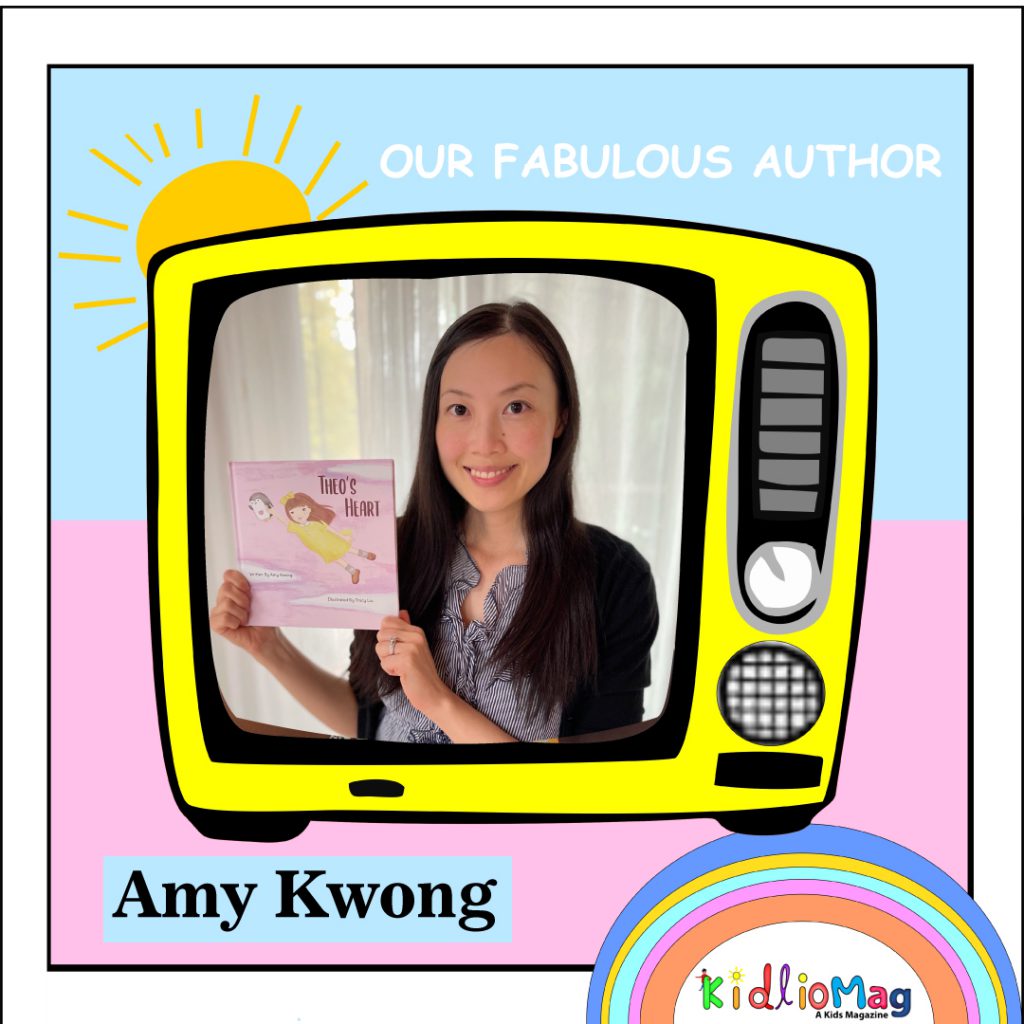 Q:  First tell us something about yourself?
I live in Seattle, Washington and am a mom of one. My background is in education and I have worked mostly with English language learners in schools and tutoring centers. In my spare time, I enjoy going on long walks, listening to BTS on loop, watching crime dramas and working on my next children's book.
Q: When did you write your first story? Is it published or not?
I started drafting my first story "Theo's Heart" in May of 2018. It is a self-published book and while the entire process was and still is challenging, I gained a lot of insight and appreciation into all the various aspects of the creative process and enjoyed the collaboration between myself and my illustrator.
Q: Tell us something more about your books?
"Theo's Heart" is meant to take readers on a journey of self-discovery, where sometimes the desire to be altruistic may supersede the desire to do something that benefits only oneself. Emily, the main character in the story, loses her beloved toy penguin only to find him in someone else's care. She experiences big emotions as she struggles with what she should do in this situation. Readers like Emily may discover that being altruistic in some situations might even deepen a person's sense of joy and fulfillment.
Q: Why do you choose kids as your reader? Is there any specific reason?
When I started story writing, I was inspired by memorable anecdotes from my childhood, and I wanted a chance to relive them through the eyes and mind of a child. I think that's why I chose kids as my readers. I wanted to put myself in their shoes, get on their level and try to convey how they would feel in certain situations as a way for readers to connect with the characters in my stories.
Q: How did these stories and characters come to your mind?
"Theo's Heart" was partially inspired by a true family story. My sister had a toy penguin that she absolutely cherished, and she was devastated when she lost it. Although the story is fictional, the strong love that a young child has towards a stuffed animal, or any special item for that matter, is a bond that only that child knows. I wanted to write a story that showed how a child could navigate big emotions and be torn on what to do in a difficult situation.
Q: Do you want to leave any message for your readers?
One message that I would like to leave my readers is to be open to other perspectives. "Theo's Heart" is a story that literally transports a character to experiencing life through a different lens. By considering other perspectives, it can build up empathy and help a child learn what it means to be compassionate. That's a good reminder for myself, and something I hope my daughter will embody as well.