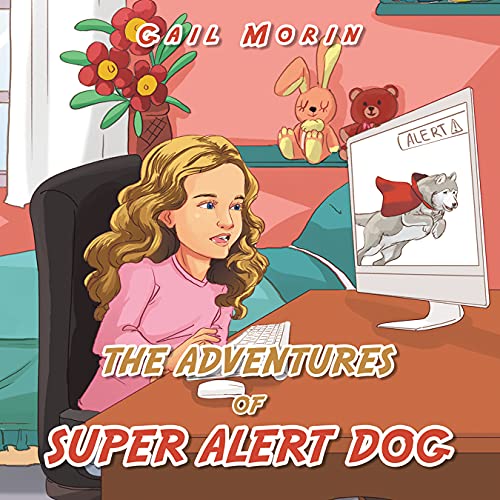 The Adventures of Super Alert Dog by Gail Morin
Cyberbullying is one of the relevant topics nowadays as children usually go online for their studies or sometimes play games or on social media. It's necessary to raise awareness among children about cyberbullying.
Super Alert dog magically appears when there is cyberbullying on the computer. He is a superhero dog and wears a cape. He saves children from any online dangers and stranger danger.
This story follows Polly, a girl who spends most of her time online, and each day, Polly is excited to make a new friend. One day, she receives a chat request from May, a little girl who lives somewhere in Canada.
May and Polly become the best pen buddies on their computers, chatting day and night and exchanging their information. Then one day, out of the blue, May wrote some mean things to her that hurt Polly's feelings. Then, Super Alert dog appears and teaches May about cyberbullying and tells her that we all should be nice and not mean to others.
The Adventures of Super Alert Dog is one such book that every child should read to understand what cyberbullying is and how they have to deal with that, or what cares they have to take while online. Rhyming text and amazing illustrations made this book a great learning experience for young children.
Perfect for 3+
Grab your copy from Amazon.