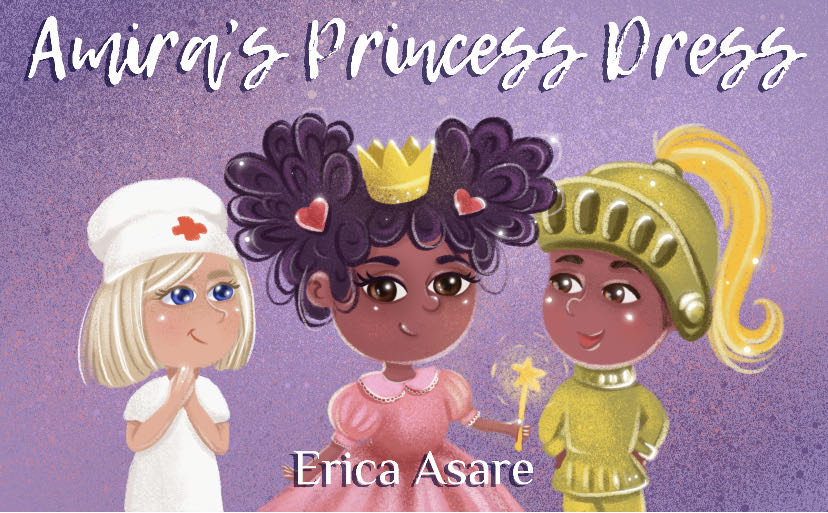 Amira's Princess Dress is a charming and uplifting read for girls with a strong message that "Every girl is a princess, no matter what they wear, or how you look, all you need to wear is your crown.
Amira's teacher Ms. Thompson announced a fancy-dress day at school. Amira and her friends Chole and Samuel are excited about it as they know what they are going to wear, but Amira is unsure of what to wear. After trying so many costumes, she decided to wear a princess dress and packed it in her bag to wear at school. The next day she forgets her princess dress at home, now you have to read this enchanting story to know how Amira keeps calm in this situation and overcomes it with the help of her kind teacher and friends.
The book cover is also beautiful and enough to grab the attention of readers. This book teaches children to keep courage and faith in themselves and highlights the importance of friendship.
Perfect for 3+
Grab your copy from Amazon.