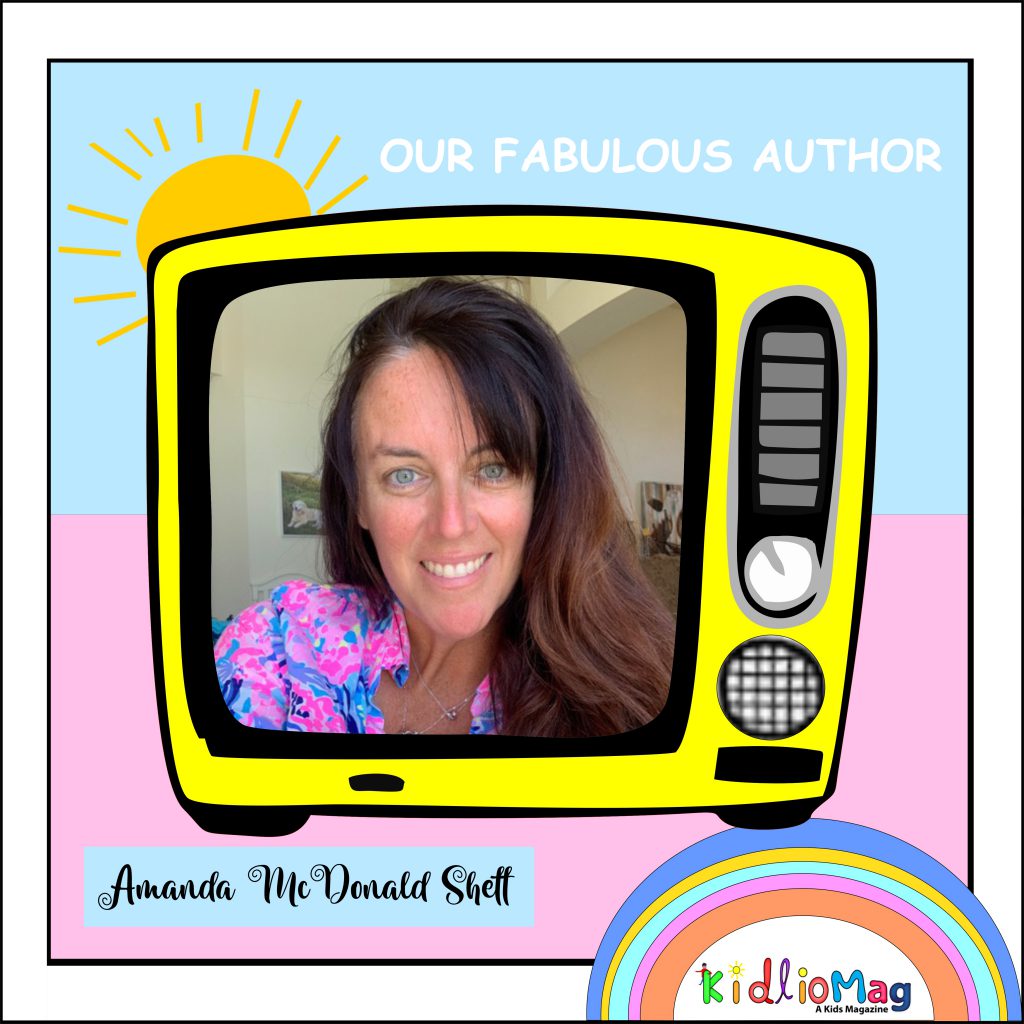 Q:  First tell us something about yourself ?  

My name is Amanda Sheff, I live in sunny S Florida and loving it!  My circus family of 5 has lived in many states and Florida is the final home.  We love being outdoors and going to sporting events.  I have a mediation practice and LOVE being a Guardian ad Litem for neglected and abused children.  Children are my passion.  My 3 angels are my most important job and I pray every day for the strength to be my best!

Q: How and when did your journey start as a writer?  

I started this journey a few years ago while living in snowy Connecticut.  My children have unique double names and it was a struggle for many people.  We could not understand why repeating someone's full name was so difficult.  We had neighbors whose children's names were Leaf, Meadow and Tall…which was magical to me.  Naming our children was so important to us and knew it had to be for other families, so I wanted to create a gentle reminder for all ages to cherish your special name and connect with the history and excitement of others.  

Q: When did you write your first story? Is it published or not?
  
This is my first publication.  Published March 2021

Q: Tell us something more about your book?  

I found a great illustrator (Vidya Vasudevan) and she really helped bring my book to life.  Since the book wasn't about a dog or dinosaur it was somewhat tricky to brainstorm on illustrations.  I don't want to spoil the book but the illustrations demonstrate all the cool things children enjoy doing.  

Q: Why do you choose kids as your reader ? is there any specific reason?  

We love reading to our children and we have some pretty awesome books.  My husband helped merge a bookseller many years ago and we acquired hundreds of great books at a steal.  Some of these awesome books inspired me to write one of my own.  Books are beautiful messages to beautiful angels.  

Q: How did these stories and characters come to your mind?

  I wanted the book to be funny and oozing with love.  I envisioned kids chuckling reading names that rhyme.  Kids with a smile on their face was the main focus of the book.  

Q: Do you want to leave any message for your readers?
  
Cherish your SPECIAL name and love and connect with others.