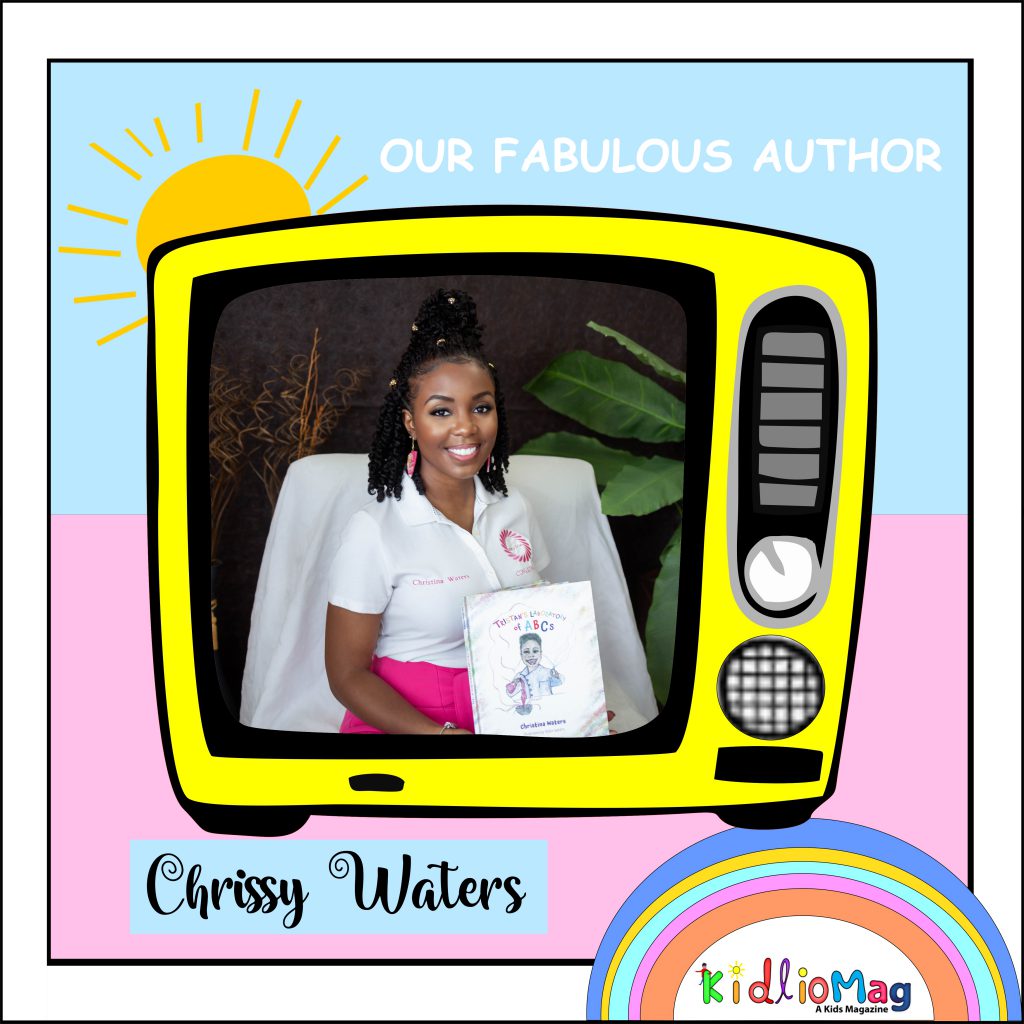 Q:  First tell us something about yourself ? 
My name is Chrissy Waters. I'm a wife, mom (2, + 1 otw), chemist, stem career consultant, stem advocate, and most recently children's book author. I live in metro Atlanta and work as a Research Officer in the USPHS Commissioned Corp. I enjoy traveling, reading, spending time with my family and all things HGTV. 

Q: How and when your journey started as a writer? 
I started my journey as a writer in 2019 after starting my STEM Career Consulting Business- MyTris Consulting LLC.
Q: When did you write your first story? Is it published or not? 
I wrote my first story 2019, it was published October 2020.

Q: Tell us something more about your books? 
Tristan's Laboratory of ABCs is a children's STEM ABC book. The book was inspired by my son Tristan and my love for science. In the book, kids learn the ABCs from a laboratory perspective and explore some of the elements of STEM.

Q: Why do you choose kids as your reader ? is there any specific reason?
 I'm a STEM advocate and I wanted to reach the youth through my book to encourage them to pursue a career in STEM. 

Q: How did these stories and characters come to your mind?  
The book is an ABC book, so there are no characters l, however, my son Tristan was a huge inspiration behind the book. 

Q: Do you want to give any message for your readers? 
I want my readers to know that Tristan's Laboratory of ABCs is a fun and educational book with vivid bright colors and exciting new words that give some insight into the world of science from a laboratory perspective. The target age group is K-4, however, the book can be enjoyed and educational for all ages. I've even had some parents tell me that they learned some new words while reading the book with their little ones.