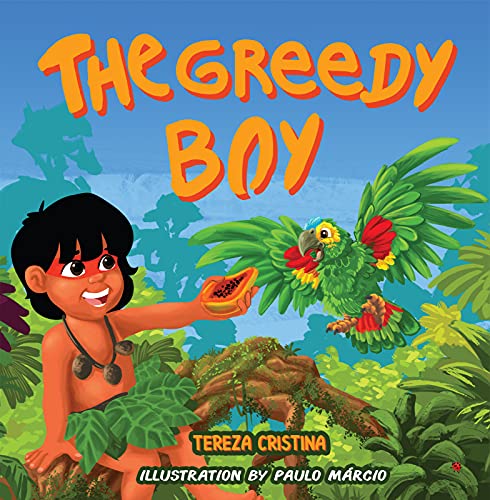 Book Review
The Greedy Boy by TEREZA CRISTINA
The Greedy Boy is a charming children's book that shows how your stubbornness can put you in danger, so always follow your elder's advice and try to learn from your mistakes.
The story follows a curious little boy from an Indian tribe who loves to eat all the time. He eats everything or anything that he finds in the forest, and he swallows fruits or vegetables without even chewing. One day, a wizard of the tribe appeared in the cornfield, and he said, Be careful, Indian boy! You will turn into an animal with feathers if you eat fast without chewing your food, and then he vanishes into the air. The terrified boy ran back home and told everything to his mom, and to comfort him, his mother gave him more food to eat.
Now you have to read this book to know what happens when he eats more food? What do you think? Will he turn into a bird? or will he follow the advice of the old man.
This book is inspired by Brazilian folklore, and vibrant and colorful illustrations reflect the culture of tribe people.
The Greedy Boy is a fun and adorable read for children that encourages them to chew their food and gives a message: It is okay to be confident, but always remember to be humble.
Perfect for 3+
Grab your book on Amazon.