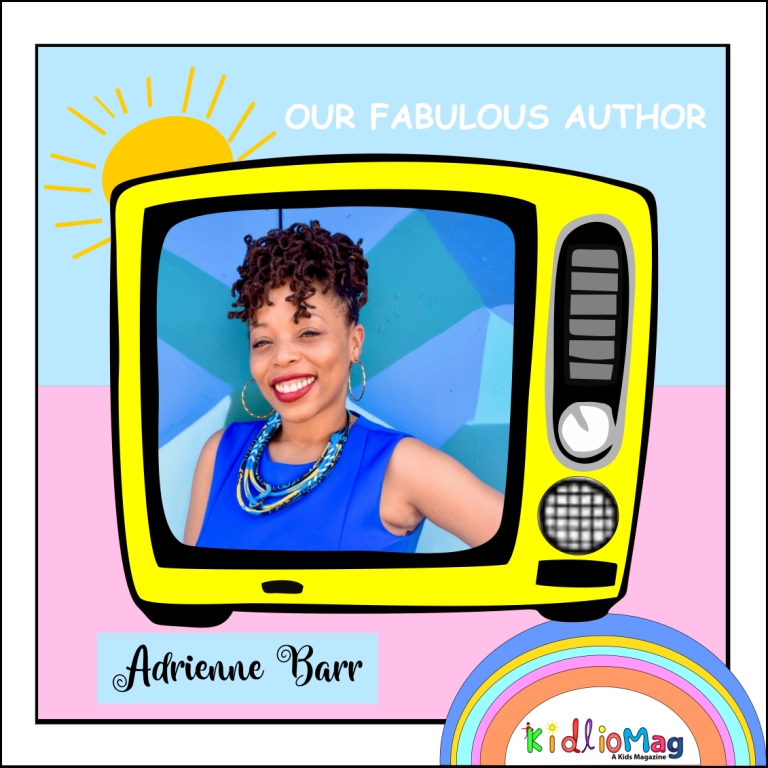 Q:  First tell us something about yourself ?

I am a Mom which is my most important role in life, an HBCU grad, a Human Resources professional and love doing community service in my area.

Q: How and when your journey started as a writer?

I've always had a love for writing poetry and random things in my spare time. My first taste of writing was for my high school newspaper my junior year. My author journey started in January 2020 when a couple of my sister-friends from college and I challenged each other to write more. It had been so many years since I'd written for fun. As a result of this challenge, my book, "Dancing with Butterflies: Discovering Mindfulness Through Breathing" was conceived within about an hour and a half after we got off the phone. I sent it to them and they encouraged me to get it published. As it turns out, one of my friends knew my publisher, Audrey Hinds, and it went on from there.

Q: When did you write your first story? Is it published or not?

I wrote my first story out of that challenge in January. This was the first time I shared any of my personal writings with anyone in a long time. I usually keep everything in several notebooks/journals.That's the beauty of great friendship and having that supportive push, they remind you of the greatness within yourself then give you that confidence boost. My book was released on September 19, 2020 as a tribute to my Aunt Anne Crisp, who was an educator in the Silver Springs, MD area. Amazingly enough, the book went International BestSeller and has received beatiful reviews. I know in my heart, my Aunt Anne is very proud.

Q: Tell us something more about your books?

Dancing with Butterflies: Discovering Mindfulness Through Breathing is an early meditation book designed to educate children and parents on the power of breathing techniques to overcome anxiety. It encourages African-American children to recognize the beauty in body awareness, so they have the confidence to dance their way to their dreams! It is available on Amazon, Wal-Mart.com, Kindle, Barnes and Noble., and other retailers.

Q: Why do you choose kids as your reader ? Is there any specific reason?

I chose children as my reader because reading is a time that both parents and children can participate, learn, and enjoy. There are a lot of topics that kids can learn from through reading a story especially with characters that resemble them. Dancing with Butterflies touches on mental health which is a topic, I feel, that communities of color should focus on more. 

Q: How did these stories and characters come to your mind?

The story is based on things my daughter and I have been through. I used characters of children and people in my life that I wanted to empower their greatness as well as their beauty in all their uniqueness. My daughter, Leah, is a dancer and a competitive cheerleader. She would always get so nervous before her competitions due to questioning her abilities, memorization of the choreography, and the size of the audience. Before she hits the stage, I would always encourage her to breathe and say affirmations to her. Breathing was our thing! When I started suffering through my own bouts of anxiety due to overall stress, I would calm myself down by breathing and later got into mediating and realized that I had been dealing with anxiety my entire life. Anxiety over both good things and challenges are present throughout everyone's life journey. I wished that I had known how to manage it as a child, so I felt it necessary to share these holistic methods and normalize body awareness as well as connecting with self.Cookie is based on a little girl my daughter danced with who questions her beauty due to children ridiculing her about her complexion. We got pretty close Pre-COVID, and I would always remind of her beauty inside and out, her opportunities waiting for her, and her capability to do/be great.

Q: Do you want to give any message for your readers?

I know these times are tough due to a variety of reasons, but this is also an ideal time to reconnect with the children in your life as well as yourself. Reading with or sending a book to the children in your life is a wonderful way to bond with them. Children bring joy to life that can ease many stressors and their happiness is contagious. I hope this is a book that you will add to your collection or send to a little one in your life. Leave reviews so I can know how you felt about it! Please feel free to follow me on social media.