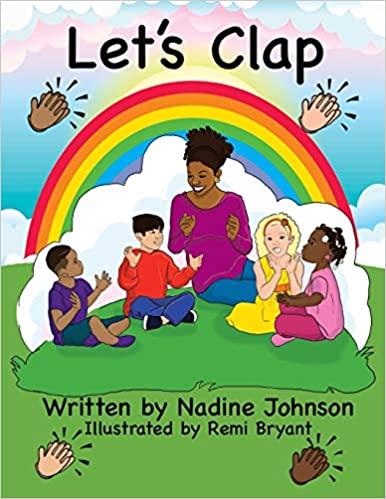 BOOK REVIEW
Let's Clap By Nadine Johnson

Let's Clap is the first book in the educational Let's Clap series and has simple exercises for children to move their bodies.
Let's Clap is a cute, colorful, and beautifully illustrated picture book that teaches children about things they can do with their hands.
This book explains the magical power of their little hands and how they can do many things like clap, wave, count, and snap.

This book is a fun way of prompting children to follow simple instructions and to develop their listening skills. Rhyming text and diverse illustrations make this book a fun learning book for children.
This book is a fun way to learn through imagination and interaction.
Perfect for 1+
This book is available on Amazon.