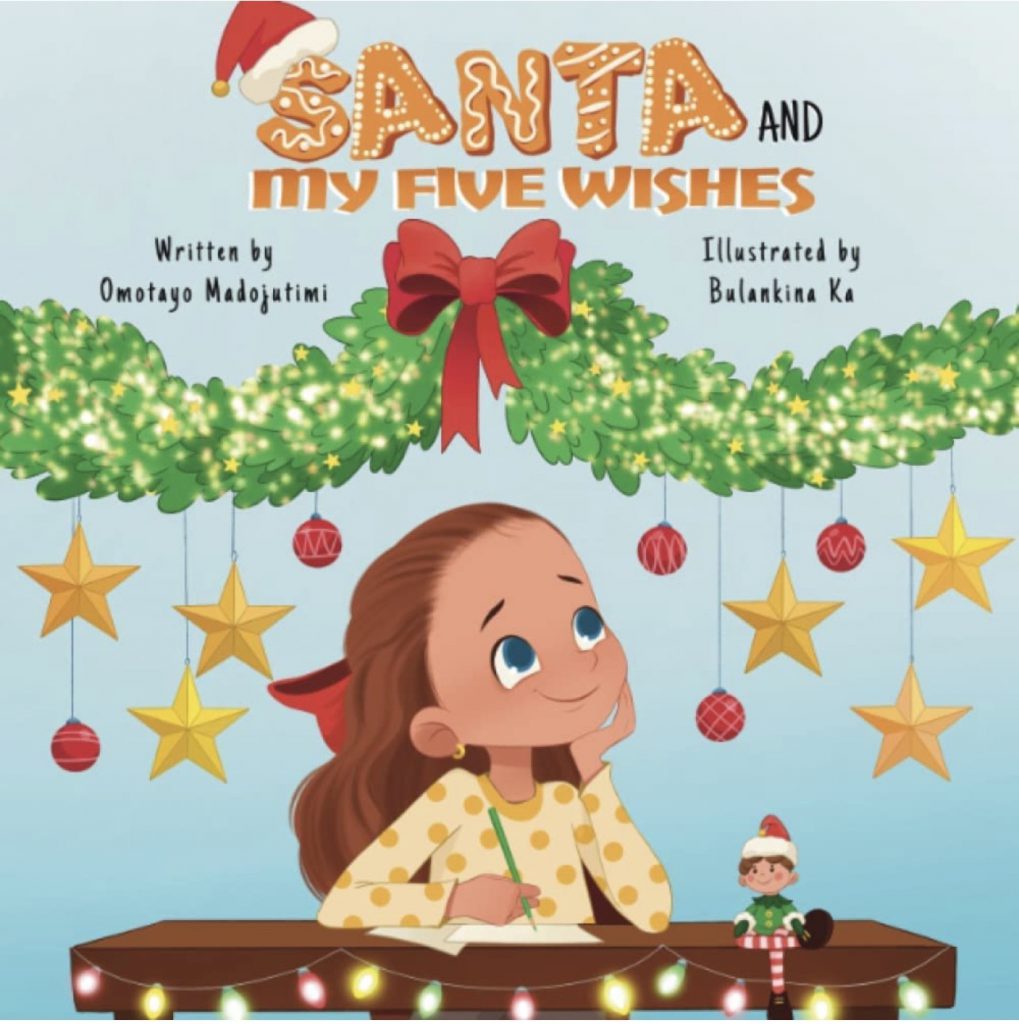 Santa and My Five Wishes by Omotayo Madojutimi
Santa and My Five Wishes is a delightful picture book that captures the holiday spirit and encourages children to believe in the magic of Christmas.
Sarah is ready with her five wishes for Santa, she looked for Santa everywhere, but Santa was nowhere to be found.
She asked her mom, when will Santa come? Her mom said, Santa will come, maybe he is busy delivering toys to all the children, and when her mom asked her to tell her wishes, she said, No, it is between her and Santa only.
Sarah enjoys festival season with her friends playing in the snow, spends quality time with her mom, and patiently waits for Santa to come. When Christmas Day arrives, Sarah gets the biggest surprise of her life, so read this charming book to know more about Sarah's five wishes for Santa. 
The illustrations are beautiful and help children understand that Christmas is all about love, sharing, caring, and spending time with your loved ones.
This charming story teaches about love, friendship, dealing with difficulty, and the real meaning of Christmas.
Perfect for 3+
Grab your copy from Amazon and free for kindle unlimited subscribers.