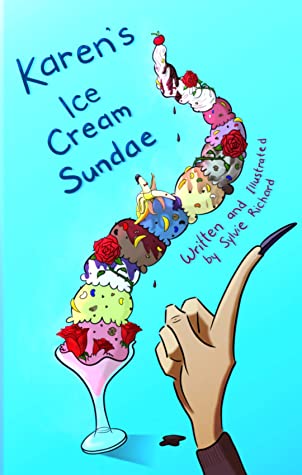 BOOK REVIEW
Karen's Ice Cream Sundae By Sylvie Richard
As Karen approached the till,
She spoke loud with a voice high and shrill,
"I'd like an ice cream,
And as it may seem,
My order may require some skill."
This story is about a lady Karen who is very particular about her icecream order. She went to an Ice cream parlor, and her order for ice cream is so-so confusing, like specific fruits in a specific size and so much more. At last, parlor staff declined to fulfill her request and she ended with a plain chocolate cone. So get ready to read this book to know more about Karen's order and her unusual choices.
This book has simple rhyming text and vibrant illustrations, so kids can easily understand the story with the picture itself.
This book is a perfect summer read, and I'm sure children would enjoy this funny, creamy, saucy, and delicious rhyming picture book.
This short but sweet picture book for all ages illustrates the wacky tale of Karen's ice cream sundae order.
Perfect for 2+
This book is available on Amazon.