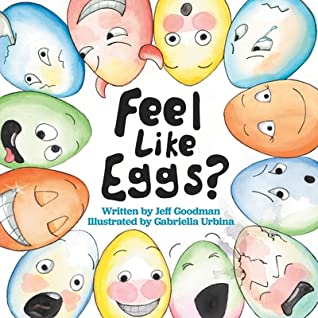 Book Review
Feel Like Eggs? : Introducing Children to a Dozen Emotions By Jeff Goodman
Each egg has an emotion
In this delightful book.
The menu's full of feelings,
And your child is the cook!
Feel like eggs is an Egg-cellent picture book that shows various emotions through eggs, and rhyming text makes this book fun and enjoyable to read.
Eggs lie inside a carton and express their feelings through different dishes like a happy sunny-side-up egg, an angry grilled egg, and a hard-boiled egg. Children are like an egg of emotions, sometimes happy, sometimes cracked up, so I really want to admire the author for writing such a wonderful book that can be read daily to understand their fuzzy emotions and feelings.
The Illustrations in this book are just deliciously mind-blowing and help kids to understand the story with the picture themselves. This book is an insightful children's book that opens up wonderful and meaningful conversations between parents and children. 
Perfect for 1+
This book is available on Amazon.