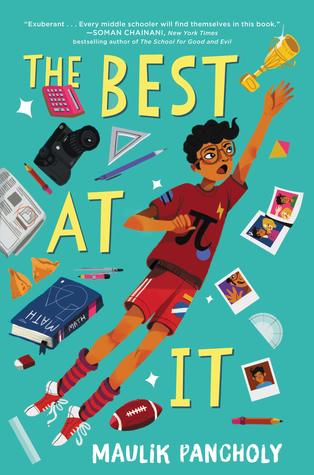 Book Review
The Best At It By Maulik Pancholy
Harper Collins India
The Best At It is an incredible story with a strong message for middle school children that everyone has different qualities, so no need to compare yourself with others. You have to discover one thing that you're really good at and become the BEST at it. This book encourages children to discover their uniqueness, strength and empower their young minds.
This story is about Rahul Kapoor, a gay Indian American boy who is nervous to start his journey in 7th grade and confused as every pre-teen. He wants to discover what that special thing is, he tried so many things like modeling, sports but unable to find his true interest.
I just loved the typical Indian family drama and how his grandfather encourages him to explore more possibilities and stay true to himself. With the help of his friend Chelsea and his family, he is ready to face any challenge.
This is one such book that every middle grader should read, and the character of Rahul is totally relatable. I want to admire the author who wants to convey a message of diversity, inclusion, and self-acceptance through this book.
So get ready to read this funny, charming, and touchy tale of Rahul and his journey to discover his true worth.
Perfect for 7+
This book is available on Amazon.