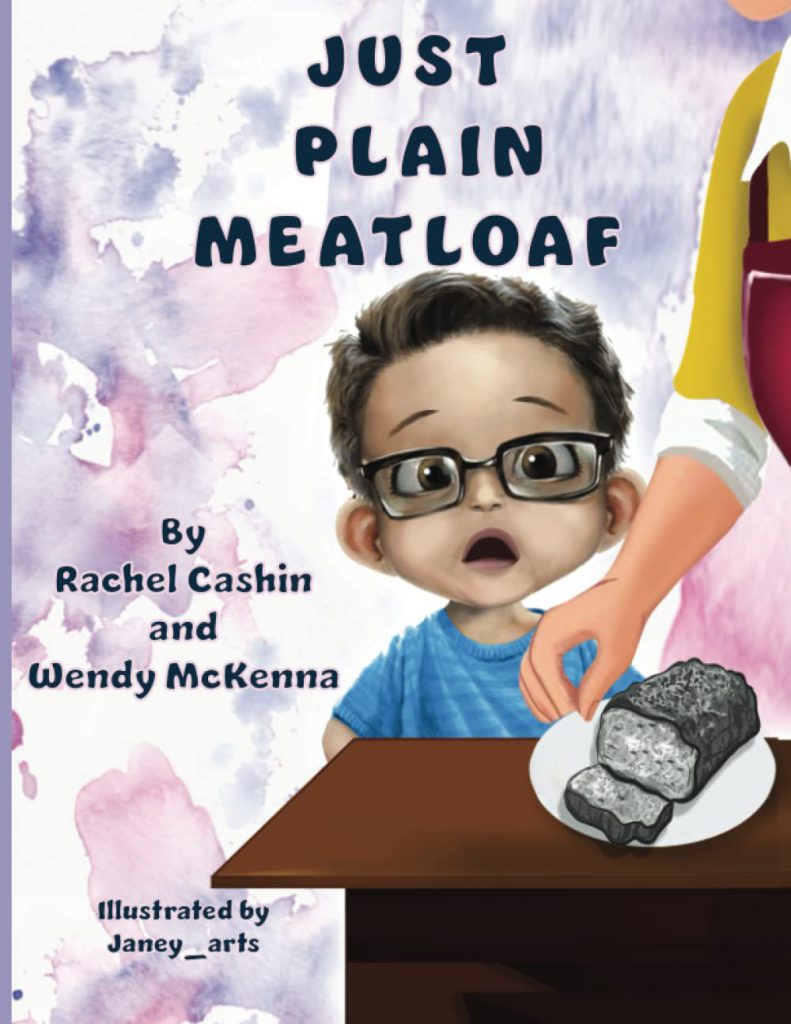 Just Plain Meatloaf by Rachel Cashin & Wendy McKenna
It's time for dinner! Oh no! It's a plain meatloaf again!
A boy said, Mom, I can't eat that, you can do whatever with me, but I can't eat this plain meatloaf.
Every child has something they don't like to eat, something that makes their toes curl up and their heart skip a beat. They don't want to taste it and start their fascinating and adventurous story around it.
As in this story, a little boy doesn't like to eat plain meatloaf made by his mom. Then he tries various ways to make meatloaf tasty with super-fun, kid-friendly ingredients like candy-coated chocolate morsels and chips, but in the end, he understands that just plain meatloaf is good, tasty, and healthy too. 
We all have picky eaters at home, so children and parents can relate to it, and I love the imaginative story that the authors created around the meatloaf.
Just Plain Meatloaf will capture your attention and hearts with colorful illustrations and creative text for a super-supper adventure!
Perfect for 1+
Grab your copy from Amazon.