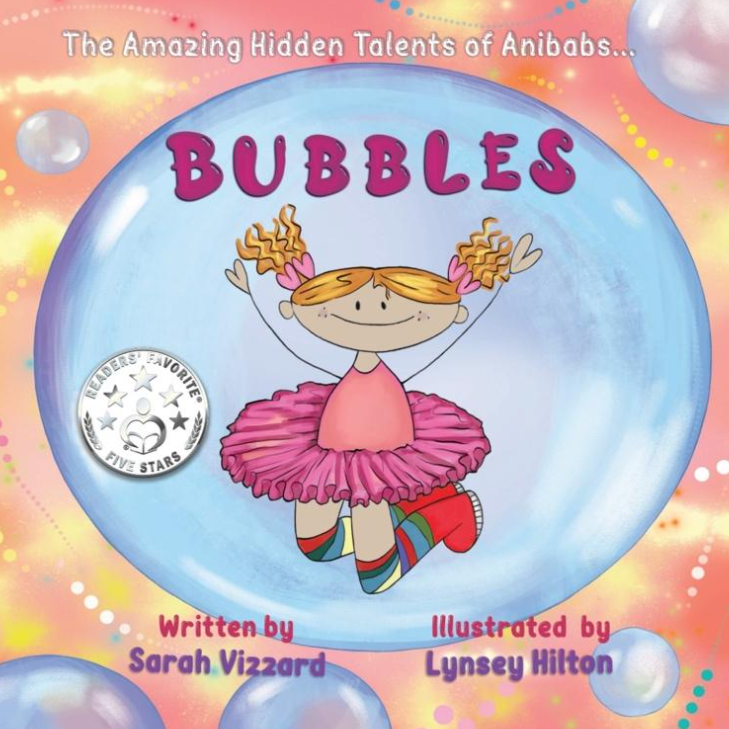 Bubbles by Sarah Vizzard
Bubbles is a cute and imaginative children's book that talks about their powers and strength and encourages them to discover their unique talents.
This story follows Anibabs, a four-year girl who discovers that she has an amazing hidden talent for making bubbles from every part of the body, not just regular bubbles but in all colors, shapes, and sizes.
Meet Anibabs on her imaginative and adventurous journey to learn that there are endless possibilities, we all are unique and have some amazing talents, but we need to discover them.
This funny and rhyming story is a great way to learn about different animals, vehicles, fruits, shapes, and body parts.
This book teaches children to believe in their magical world, encourages them to learn new skills daily, and celebrates their achievements with pride.
Perfect for 2+
Grab your copy from Amazon.