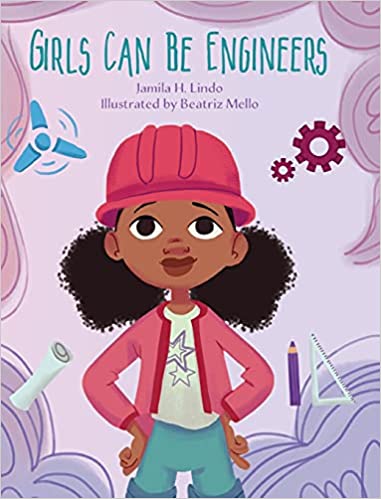 BOOK REVIEW
Girls Can Be Engineers by Jamila H Lindo


It is so important to show young girls that they can build a bridge or fly an airplane one day if they want to!
Girls Can Be Engineers is an empowering and uplifting read for girls with a strong message that Girls can do anything despite their gender.
Hannah was excited about Career day at school, but she is also nervous about what career she has to choose. There are so many careers to choose from Vet to Pilot, Archeologist to Engineer but her friend Ryan said these are only for boys. She was so confused then she discussed this with her mom, an engineer, and her mom said, your gender does not matter,"We can all do anything we put our minds to."
Hannah decides to become an engineer like her mom and confidently presented herself on career day in school. Hannah understands her true strength and power of the mind that girls can do anything.
This beautifully illustrated picture book has the power to make a change in the thought process of society about gender roles.
It is one such inspirational book for young girls that encourages them to believe in themselves, follow their dreams, and achieve success in life.

Perfect for 3+

Grab your copy from Amazon.