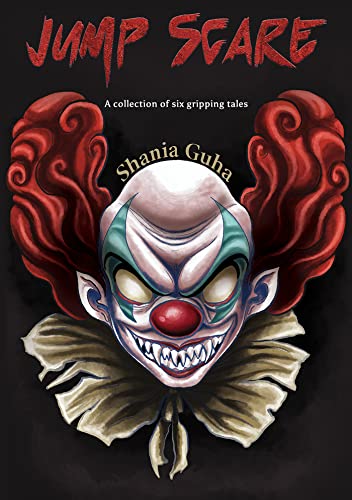 Jump Scare: A collection of six gripping tales by Shania Guha
Jump Scare is a collection of six scary stories that are perfect for creating a spooky evening for young children who love to read horror and ghost fiction. Meet the ghosts of the friendly spirit, the dog Casper, and uncover the mysteries of the lost episode and the secret behind the door in this unusual collection of eerie, creepy, and spooky stories. So get ready to dive into these thrilling stories that elicit your worst nightmare alive!
These chilling stories from a 13-year-old girl are bound to keep readers of all ages up at night. With every page you turn, you'll be looking over your shoulder to make sure no one's there.
Now you can totally understand what this book has in store for you. It's an absolute spooky treat for children and a great way to introduce horror fiction.
Perfect for 8+
Grab your copy from Amazon.