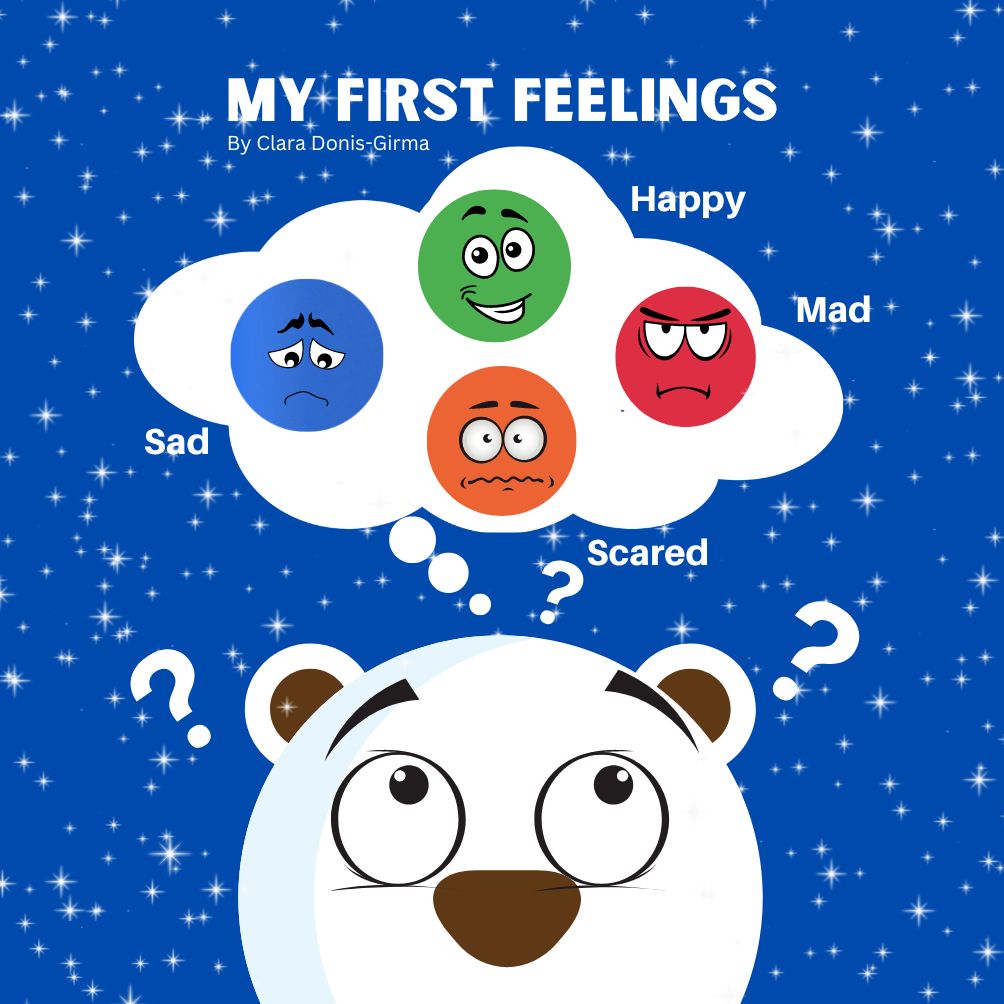 My First Feelings by Clara Donis-Girma
My First Feelings is an easy-to-read picture book about emotions that helps young children understand their primary feelings, such as happy, sad, mad, and scared.
This cute picture book helps children understand that all feelings are ok
and tell them to share with their loved ones, so they can help them to stay calm and focused.
As parents, it is our responsibility to tell children that They can express their emotions like happy, sad, mad, or scared, but they should know how to control their wrong actions or behavior.
We should read this book with our children and tell them that we are always there with them in any condition or they can talk to us freely anytime.
This book is perfect for kids struggling with their feelings or practicing emotional change in a fun and easy way.
Perfect for 1+
This book is available on Amazon.